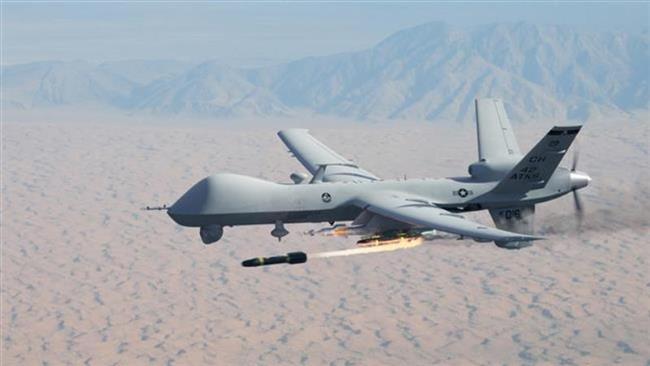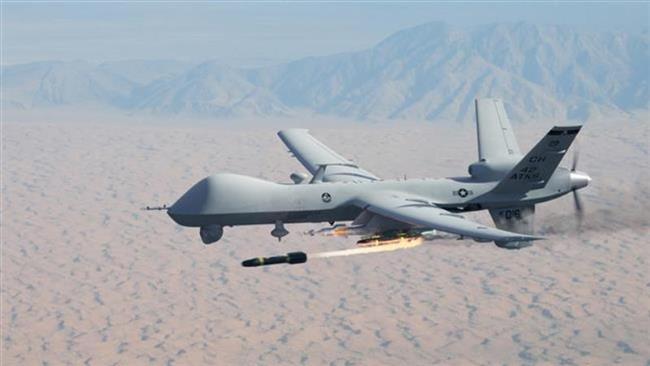 At least three people have been killed in a US drone attack in Afghanistan's troubled eastern province of Nangarhar.
The raid by the unmanned aerial vehicle (UAV) was conducted in the Achin district of the province on Tuesday evening, said Colonel Hazrat Hussain Mashriqiwal, the spokesman for the Nangarhar provincial police department.
Mashriqiwal added that the victims were members of the Daesh terrorist group, which has gained a foothold in Nangarhar in recent months.
Takfiri Daesh terrorists, mainly operating in Iraq and Syria, have reportedly been recruiting militants in Afghanistan over the past months in what is believed to be aimed at establishing sanctuaries in areas traditionally seen as the strongholds of Taliban militants.
The recent strike came a day after some 30 people lost their lives in four US drone attacks in Nangarhar. Local officials said those killed in the late Monday raids were Daesh militants.
A US military official, speaking on condition of anonymity, said a radio station operated by the Takfiri group was also destroyed during the airstrikes.
The CIA spy agency regularly uses drones for air raids and spying missions in Afghanistan as well as Pakistan's northwestern tribal belt near the Afghan border. Washington has also been conducting targeted killings through remotely-controlled armed drones in Somalia and Yemen.
The United Nations says the US drone attacks are "targeted killings" that flout international law.