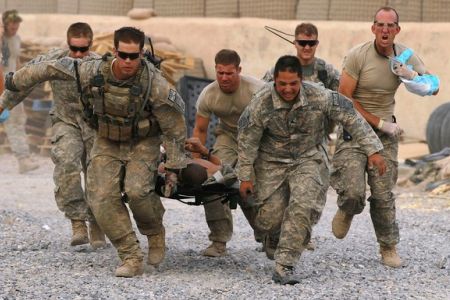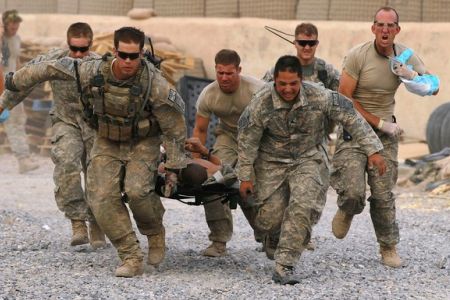 Three US-led soldiers have been killed in Afghanistan where the foreign presence is experiencing one of its deadliest years since the 2001 invasion.
NATO said in a statement that an improvised bomb attack killed two of the soldiers in the country's volatile south on Friday.
The US-led military alliance, however, did not disclose the nationality of the soldiers and the exact location of the incident.
The US military, meanwhile, announced that an American soldier was killed in a similar incident on Thursday in the same region.
The deaths also bring the number of foreign troops killed in Afghanistan so far this year to 441.
According to official figures, so far more than 2,000 US-led soldiers have been killed in Afghanistan. Figures released by Afghanistan's Baakhtar news agency, however, put the death toll at almost 4,500.
Earlier on Friday, a raid by US forces in eastern Afghanistan left a civilian dead and another one injured.
Reports say a woman was shot dead in the raid on her house in Khost Province.
NATO says the operation was aimed at capturing a Taliban commander.
Civilian casualties have increased dramatically in Afghanistan this year.
A recent UN report says nearly 1,300 Afghan civilians lost their lives in the first half of 2010.