Yemen
Three wounded in Sana'a presidential palace blast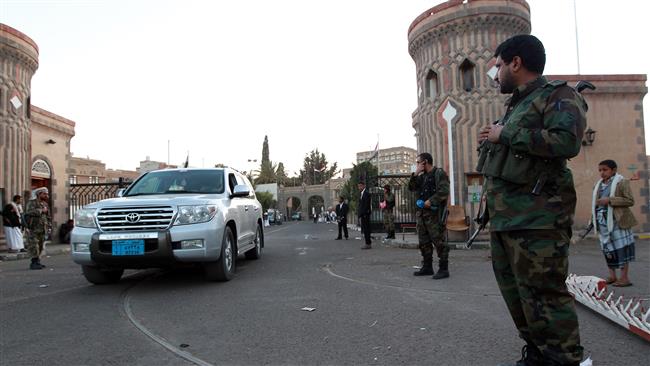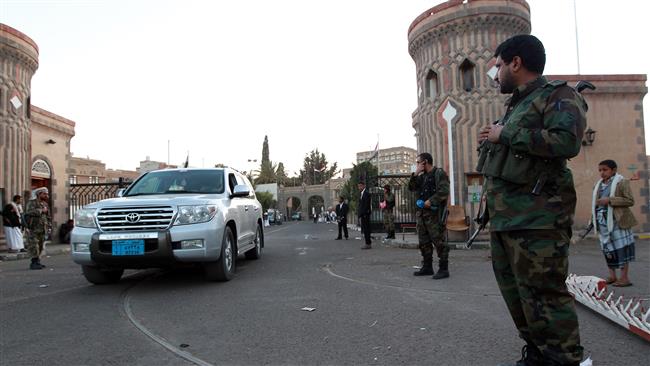 An improvised bomb has exploded outside the presidential palace in the center of the Yemeni capital, Sana'a, amid the political crisis in the country.
The blast, which occurred on Saturday, wounded three people who were guarding it.
No person or group has so far claimed responsibility for the bombing, but al-Qaeda-linked militants in the Arabian Peninsula country have repeatedly bombed and clashed with Yemeni Shia Houthi movement's Ansarullah fighters.
The attack came a day after the Houthis released a constitutional declaration under which the movement dissolved the country's parliament and announced the formation of a transitional "presidential council" which would act as a government for an interim period of two years.
The constitutional declaration further said that a "transitional national council of 551 members," which would replace the parliament, would be set up to elect the five-member "presidential council."
On Thursday, the United Nations hosted a new round of talks between political factions in Yemen a day after a deadline set by the movement for Yemeni parties to resolve a power vacuum expired.
During the talks, most political factions in Yemen reportedly agreed to establish an interim presidential council to administer the country's affairs.