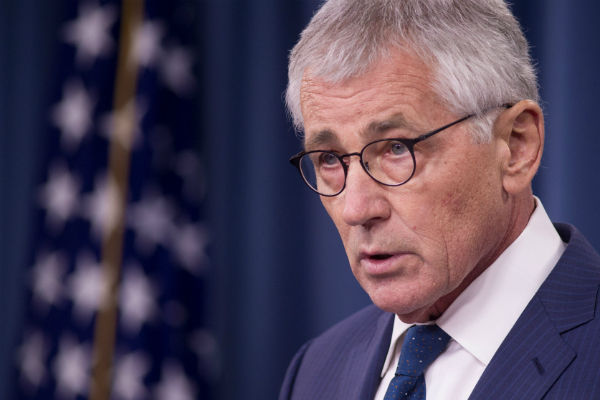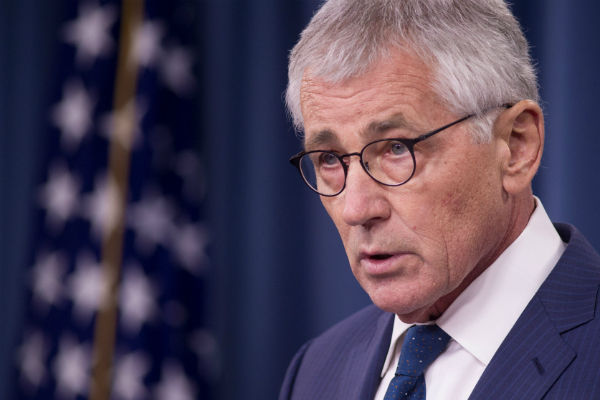 Former US Defense Secretary Chuck Hagel on Thursday sharply criticized tough talk on Iran from senior officials in the administration of President Donald Trump.
"The U.S. doesn't even control half of Syria. You've got 2,000 [U.S.] troops up in the northeast corner. I mean, come on, you're not going to drive Iranians out of Syria with 2,000 American troops," Hagel said in an interview with Defense One.
"It's complete folly to think you're going to threaten the Syrians or the Russians or the Iranians into anything."
"The Iranians live there," he continued. "The U.S. doesn't live in the Middle East. Unless you're going to somehow eliminate the geopolitical realities of that—well, good luck Mr. Bolton. There is no other way around this, you're going to have to find some resolution based on the common interests of those countries."
Hagel's criticism comes at a moment of intense scrutiny of the Trump administration's strategy to box in Tehran, an objective that officials have made a cornerstone of the president's foreign policy in the region.
National Security Advisor John Bolton last week ignited speculation that the Trump administration may be beginning to lay out legal justifications for military strikes against Iranian or Iran-backed fighters when he told reporters at the United Nations General Assembly in New York that the U.S. would maintain its presence in Syria as long as Iran-backed forces were present in the country — an apparent policy shift that appeared to reverse years of Pentagon assertions that U.S. forces are only there to fight ISIL.