Iran
World News
Today, no time of building walls between nations: President Rouhani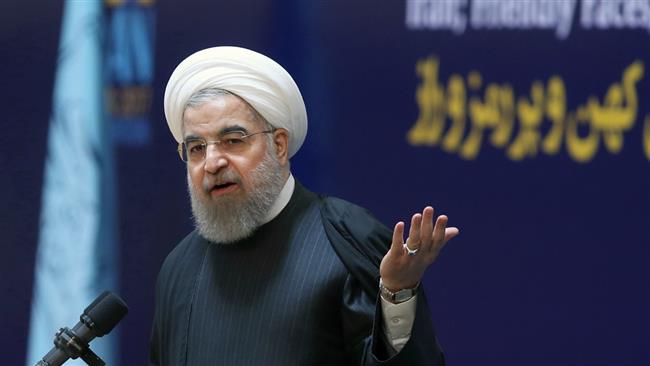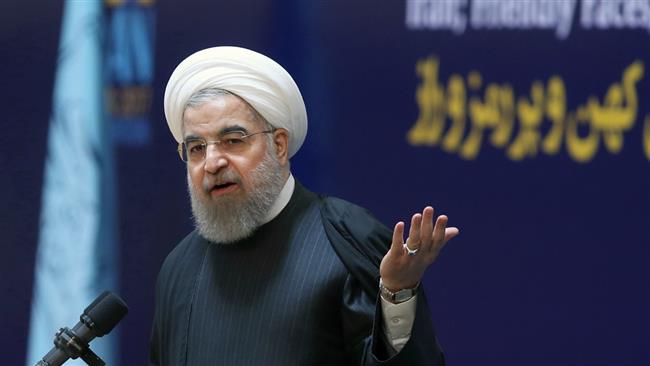 President Hassan Rouhani of Iran says today is not the age of building walls between countries.
"Today is not the time of wall-raising between nations. Have they forgotten that the Berlin Wall collapsed years ago?" President Rouhani said in an apparent reference to US government officials, who have been planning to build a wall on the Mexican border.
"[Even] if there is a wall between nations, it has to be removed," the Iranian chief executive said.
He was speaking during the 17th World Federation of Tourist Guide Associations Convention in the capital, Tehran, on Saturday. Figures from some 40 countries have gathered for the conference.
"Today's world is not a world where one can create distances between the nations and peoples of different territories. Today is a day of neighborhood. We have become neighbors in cultural, scientific, and civilizational terms, and also, the world of communications and communications technology have shrunk distances," President Rouhani said. "No one can fight globalization today."
'A country of peace'
The Iranian president said Iran has never invaded other countries over the past centuries and the Iranian people have never been known for racism.
"In our country," the president said, "different religions, ethnicities, and cultures have had peaceful coexistence."
Referring to the scourge of terrorism in the region, Rouhani said it was doing irreversible damage to both humanity and the relics of ancient civilization.
He said Iran provided assistance to Iraq and Syria to help them eradicate terrorism and would support whichever nation that asked for its assistance in the face of the scourge.
Elsewhere in his remarks, the Iranian president also said that Iran has witnessed a big rise in the number of the tourists visiting it since historic diplomatic efforts led to the conclusion of a nuclear agreement between the Islamic Republic and world powers in 2015.