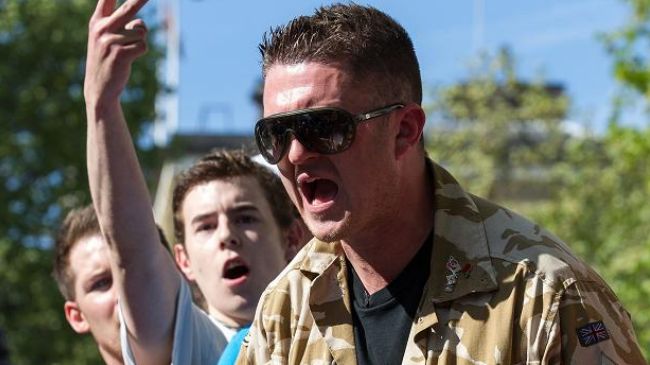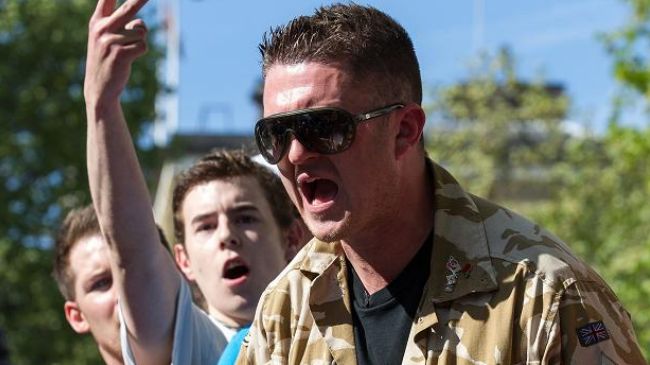 The founder of the UK's far-right anti-Islamic group, the English Defence League (EDL) says he's quitting the group following criminal charges the extremist was faced because of his activities.
Tommy Robinson used to lead anti-Islam gatherings and street protests in Britain which were marked by racism and hate-mongering since the group was founded in 2009.
He claimed he's leaving the group because it has become too extreme, adding that "Islamist ideology needs to be challenged not with violence, but with better, democratic ideas".
This is while that the 30-year-old from Luton, whose real name is Stephen Yaxley-Lennon, is facing various criminal charges as far as his activities with the group are concerned.
A press release by the counter-extremism think tank, the Quilliam Foundation announced the resignation of Robinson and t hat of EDL co-founder Kevin Carroll, also from Luton.
"We have been able to show that Britain stands together against extremism regardless of political views and hope to continue supporting Tommy and Kevin in their journey to counter Islamism and neo-Nazi extremism", said Quilliam chair and co-founder Maajid Nawaz.
Robinson and Carroll are due to stand trial on 16 October.
"I have been considering this move for a long time because I recognise that, though street demonstrations have brought us to this point, they are no longer productive. I acknowledge the dangers of far-right extremism and the ongoing need to counter Islamist ideology not with violence but with better, democratic ideas", claimed the far-right head of EDL.