Afghanistan
Iran
Top Afghan negotiator in Tehran to hold talks with Iranian officials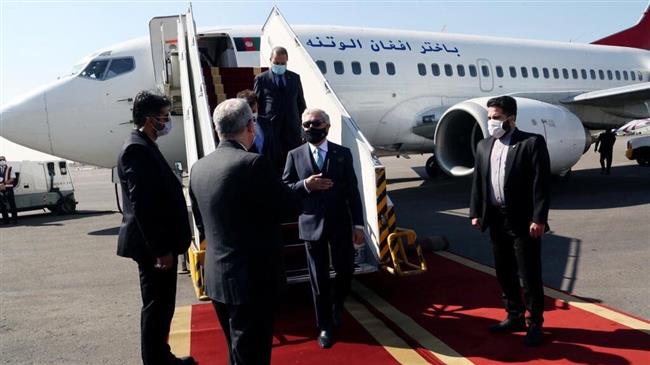 Afghanistan's chief peace envoy has traveled to Iran following visits to India and Pakistan meant to garner support for the peace process in the war-torn country.
Heading a high-ranking delegation, Abdullah Abdullah who leads the Afghan High Council for National Reconciliation, arrived in Tehran on Sunday at the official invitation of the Islamic Republic.
According to a statement released by the council, Abdullah will meet Iranian President Hassan Rouhani, Foreign Minister Mohammad Javad Zarif, Parliament Speaker Mohammad-Baqer Qalibaf, Secretary of the Supreme National Security Council Ali Shamkhani, Energy Minister Reza Ardakanian and other senior officials.
During the meetings, the statement added, Abdullah will exchange views with Iranian officials on the intra-Afghan talks in Qatar as well as the need for regional consensus and support for the peace efforts.
The talks between the Afghanistan government and the Taliban group began in the Qatari capital city of Doha on September 12 to end decades of conflict that has killed tens of thousands of people.
Washington invaded Afghanistan and toppled the Taliban-run government in 2001 on the pretext of fighting terrorism following the September 11 attacks.
The Taliban, however, never stopped their attacks, citing foreign military presence as one of the main reasons behind the continued militancy.