Bahrain
Top Bahraini rights activist Nabeel Rajab freed after four years of imprisonment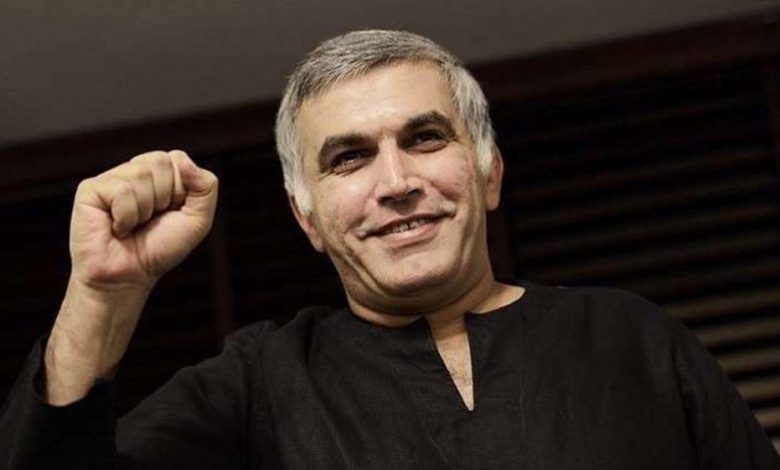 Prominent Bahraini opposition figure Nabeel Rajab has been freed from jail after a court agreed to an alternative sentence to the much-criticized jail term he is serving over tweets deemed critical of the Manama regime and the Saudi-led war against Yemen.
"Nabeel has been released and he is on his way home now," his lawyer Mohammed al-Jishi told AFP news agency on Tuesday.
He added that the remaining three years of the sentence would be served in an "alternative" or non-custodial setting.
Reacting to the annoucement, Aya Majzoub, a researcher at Human Rights Watch, told AFP, "We are overjoyed at the news of Nabeel Rajab's release. Nabeel is a dedicated and passionate activist who has always advocated for human rights in Bahrain."
"He should have not have been imprisoned in the first place, but we are glad that he is finally reunited with his family," Majzoub added.
On February 21, 2018, Bahrain's criminal court sentenced Rajab to five years in prison for tweets criticizing the deadly Saudi-led military campaign against Yemen.
According to a court document, the distinguished human rights activist was found guilty of "spreading false news and rumors in time of war," "insulting foreign countries" and "insulting publicly the interior ministry" in comments posted on Twitter.
The pro-democracy campaigner, who has been in jail since 2016, also served another two-year term for tweets about torture in Bahrain's notorious Jaw Prison.
Rajab faces a further 15 years in prison over a separate set of charges related to his criticism of the ruling Al Khalifah family and the violent Wahhabi ideology.
Anti-regime Bahraini protesters have been staging almost daily demonstrations in the tiny Persian Gulf kingdom ever since a pro-democracy uprising began there several years ago.
The demonstrators are calling for the ouster of the Al Khalifah regime and establishment of a just and conclusive system representing all Bahraini nationals.
The Manama regime, in return, has ignored the calls and is pressing ahead with its heavy-handed crackdown and persecution of human rights campaigners and political dissidents.
Moreover, Bahrain's parliament approved the trial of civilians at military tribunals on March 5, 2017. The move drew widespread condemnation from human rights bodies and activists, and was described as imposition of an undeclared martial law across the country.
Bahraini monarch King Hamad bin Isa Al Khalifah rubber-stamped the constitutional amendment on April 3 that year.