Iran
Middle East
Technology
World News
Top Commander: Iran on Verge of Manufacturing Modern Aircraft Engines
Chief of Staff of the Iranian Armed Forces Major General Mohammad Baqeri announced that the country's experts are just steps away from manufacturing engines for state-of-the-art planes and helicopters.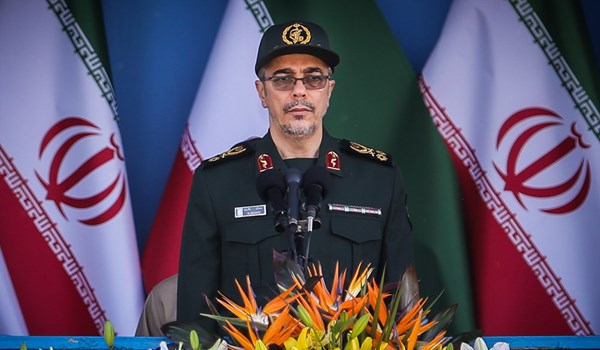 "Today, Iran is entering the field of manufacturing engines for the state-of-the-art planes and helicopters and with God's help, we are on the verge of attaining full self-sufficiency in (manufacturing) these valuable systems," General Baqeri said in Tehran on Saturday.
He also said that Iran has made good progress in manufacturing different aircraft, missiles and drones.
General Baqeri underlined that all these developments have been made despite the US sanctions, showing that the embargos can be used as an opportunity for progress.
Iran announced in November that it was ready to export domestically built fighter jets after showcasing them to potential buyers during an air show on Kish Island.
Brigadier General Abdoklarim Banitarafi, head of Iran Aviation Industries Organization (IAIO), made the announcement.
"We have already taken the necessary steps to export products that we are authorized to sell," he told reporters, noting that Tehran would resume selling trainer jets as well.
Iran unveiled its first domestically designed and manufactured fighter jet named "Kowsar" during a defense show in Tehran last August.
The fourth-generation Iranian fighter jet is equipped with "advanced avionics and fire control systems" and can be used for short aerial support missions.
The plane can be manufactured in both single- and double-cockpit types, the latter of which can be used for advanced pilot training missions in addition to its combat capability.