Middle East
Asia-Pacific
Iran
Pakistan
Top Iran, Pakistan generals discuss defense ties, regional developments
Chairman of the Chiefs of Staff of the Iranian Armed Forces Major General Mohammad Baqeri has exchanged views with Chief of the Army Staff of Pakistan Army General Qamar Javed Bajwa on a range of issues such as defense ties between the two neighboring countries.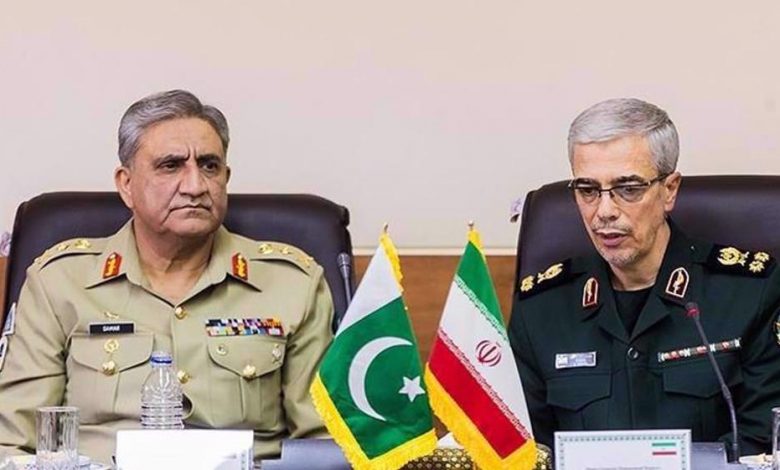 The two generals met in the Pakistani city of Rawalpindi on Wednesday.
During the meeting, they expressed confidence in the growing trend of military, security and border interactions between Iran and Pakistan in recent years and vowed to advance their contacts.
They also reviewed the latest developments in bilateral relations, defense ties and regional developments, including Afghanistan.
Heading a high-ranking military-security delegation, the top Iranian general arrived in Pakistan on Tuesday at the invitation of the Pakistan army chief for a three-day trip. It is Baqeri's second official visit to Pakistan over the past three years.
He will meet with Pakistan's Chairman Joint Chiefs of Staff Committee General Nadeem Raza before travelling to Karachi in the second leg of his Pakistan tour where he will visit military and naval installations.
The Iranian and Pakistani military officials are expected to discuss boosting joint cooperation against terrorism, exchanging training delegates, strengthening border management, exchanging information and expanding defense consultations.