Middle East
North America
Palestine
Top Security Official: US, Israel Continue Nurturing ISIL in Region
Secretary of Iran's Supreme National Security Council (SNSC) Ali Shamkhani said the US and Israel's regional policy entails reinforcing the ISIL terrorist group in line with spreading Islamophobia as well as conflict, war, and crisis in the Muslim countries.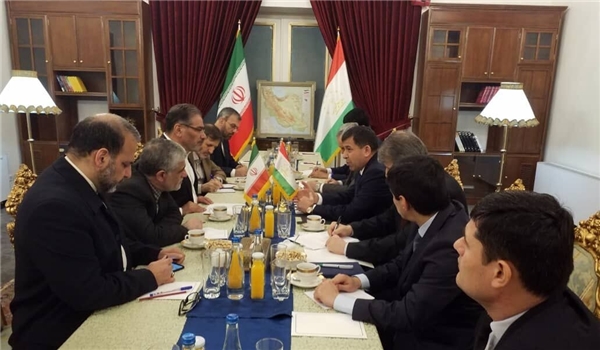 "Promoting the ISIL version of Islam is one of the goals of the US and the Zionist regime to spread hatred towards Islam and create conflict, war, and crisis in the Islamic World," Shamkhani said in a meeting with his Tajik counterpart Mohammadali Vatanzadeh on the sidelines of the "2nd Session of the Regional Security Dialogue with a Focus on Afghanistan" in Tehran on Tuesday.
He pointed to the great cultural, ethnic, religious and linguistic commonality between Iran and Tajikistan, and said that there are no limits on the development of bilateral relations and mutual cooperation between the two countries.
Vatanzadeh, for his part, said that the second Regional Security Dialogue on Afghanistan is an important event of cooperation on one of the region's most significant security challenges.
Referring to Tajikistan's long shared border with Afghanistan, he said that insecurity in Afghanistan has an impact on Tajik national security.
"The extremist terrorist groups should not be allowed to destabilize Afghanistan's security and make the region insecure," Vatanzadeh added.
The second session of Regional Security Dialogue with a focus on Afghanistan is underway in Tehran ith the participation of high-ranking security officials from Iran, Russia, China, India, Afghanistan, Tajikistan, and Uzbekistan.
The one-day session this is held at the initiative of the host the Secretariat of the Supreme National Security Council of the Islamic Republic of Iran, with a focus on Afghanistan and a comprehensive fight against various forms of terrorism in that country.