Iran
Top UN aid official in Tehran for talks with Iranian officials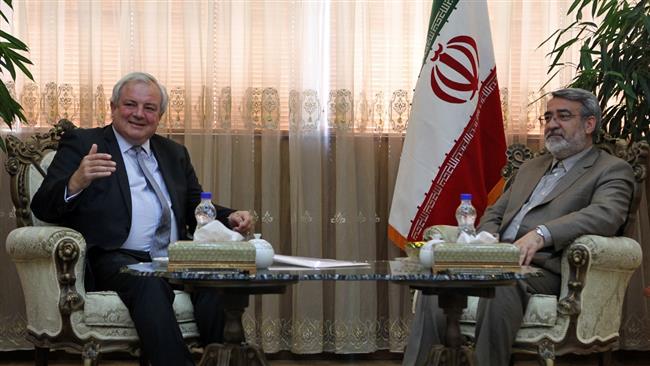 The United Nations' top relief official has sat down for talks with senior Iranian officials in Tehran on ways to expand bilateral cooperation in the area of humanitarian missions.
Upon his arrival in the Iranian capital on Sunday, UN Under-Secretary-General and Emergency Relief Coordinator Stephen O'Brien met with Interior Minister Abdolreza Rahmani Fazli.
During the talks, the two officials exchanged views on issues of mutual interest as well as the enhancement of cooperation among regional countries in humanitarian missions.
O'Brien, who is on a two-day visit to Tehran, has also held meetings with a number of Iranian officials, with the main focus of their talks being the promotion of partnership between the Islamic Republic and the UN Office for the Coordination of Humanitarian Affairs (OCHA).
The official visit comes at a time when several countries in the Middle East are gripped by deadly conflicts with many of their citizens in urgent need of humanitarian assistance.
According to a recent report by ReliefWeb, a news portal administered by OCHA, O'Brien's trip to Tehran could be an opportunity to draw attention to the Islamic Republic's considerable experience and expertise in disaster management and humanitarian response.
The visit is also aimed at encouraging Iranian authorities to continue to alleviate the sufferings of violence-stricken people in the Middle East, the report said.