Europe
Tories may get extremely dubious allies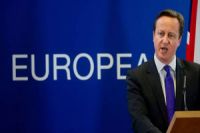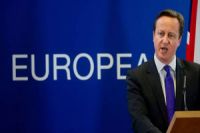 The European elections this week are set to deliver a fresh European headache for David Cameron as his Conservative MEPs are now in danger of having no group in the new European Parliament which they can join.
According to Press TV, this might seem like just a minor political management problem for David Cameron but it actually risks a real and further weakening of Britain's influence within Europe on his watch. Conservative MEPs are already stranded at the margins of the European Parliament, but for his MEPs to be even further isolated would undermine David Cameron's ability to negotiate for Britain's interests in Brussels.
Back in 2005, during the Conservative leadership contest, in an attempt to appease the Eurosceptics in his Party, David Cameron pledged to cut the Conservatives' ties with the European People's Party (EPP) group, the centre-right, influential, and then largest group in the European Parliament, saying its views were at odds with Tory policy because they were too pro-European.
This move was widely criticized, particularly by senior Conservatives; one MEP, Edward Macmillan-Scott went as far as to call the move "frankly barking" and veteran Cabinet Minister Ken Clarke said: 'What a pity to insist on finding some new, slightly head-banging… Eurosceptic position to take up as his first act in the leadership".
Yet David Cameron went ahead regardless, and eventually cobbled together the European Conservatives and Reformists group (ECR).