World News
Tornado hits Australia's Sydney with destructive winds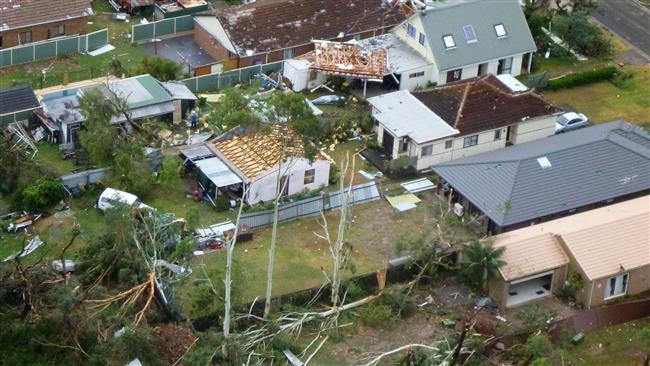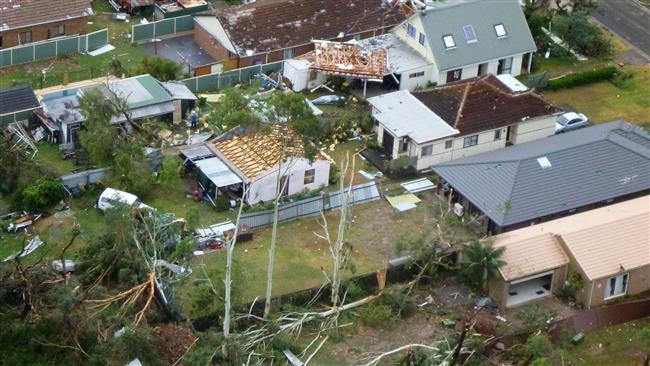 A tornado has hit Australia's biggest city of Sydney with record wind speeds of 213 kilometers per hour, bringing down trees and power lines and destroying homes and businesses.
The Bureau of Meteorology (BOM) issued a tornado warning on Wednesday, saying the storm had been the fastest on record for the state of New South Wales.
"Very destructive winds associated with a possible tornado affected the Sydney coast around Kurnell at 10:30 this morning," the BOM said in a statement.
"We don't get situations like that without it being a tornado. It is what's called a supercell thunderstorm and they're one of the most dangerous thunderstorms we get," Michael Logan of the BOM said.
The storm with cricket ball-sized hailstones destroyed roofs of several homes and left 20,000 homes and businesses without power. The storm also overturned trucks, forced some international and domestic flights to be diverted to other cities and cancelled several flights at Sydney airports.