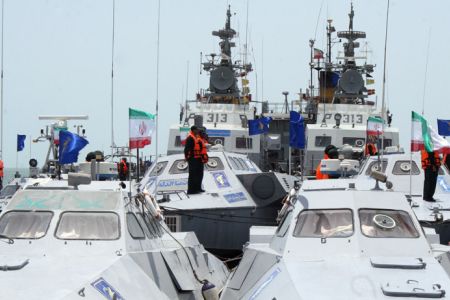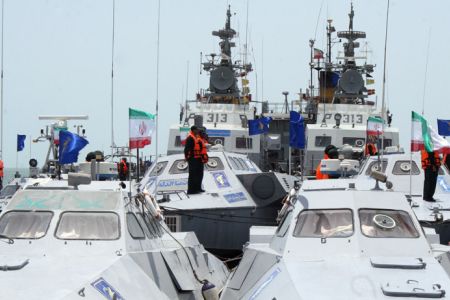 Introducing 12 Zolfaqhar class speedboats to its naval fleet, Iran's Islamic Revolution Guards Corps (IRGC) warns against the inspection of Iranian vessels.
IRGC Navy Commander Rear Admiral Ali Fadavi announced on Tuesday that the Corps also plans to mass produce improved models based on the record holding speedboat, Bladerunner 51, by 2011.
The Iranian speedboat will be capable of launching missiles and torpedoes, and sailing at a speed of 70 knots (82 mph).
"We acquired the boat from the British and what worries the Americans is that we have equipped it with military gear," IRNA quoted Admiral Fadavi as saying.
"By 1390 [Iranian calendar] (2011) it will be mass produced and delivered to the IRGC Naval Forces," he added.
The commander also warned that Iran would not tolerate any inspections of ships heading to or leaving from Iran by foreign countries.
"The Islamic Republic has authority in the Persian Gulf and we will retaliate against any [aggressive] move," said Rear Admiral Fadavi.
Amid a standoff over Iran's nuclear program, the UN Security Council imposed a new round of sanctions, which target Iranian military and financial sectors as well its shipping industry.
The June 9 UNSC resolution allows the inspection of cargo ships heading to or departing from the Islamic Republic.
The announcement comes two days after the Iranian Navy increased its fleet of stealth mini submarines, which are also capable of launching torpedoes, by 4 units.