Syria
Tough Infighting Reported among US-Supported Terrorists in Aleppo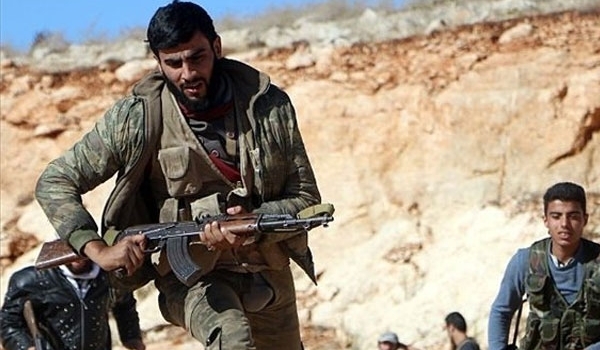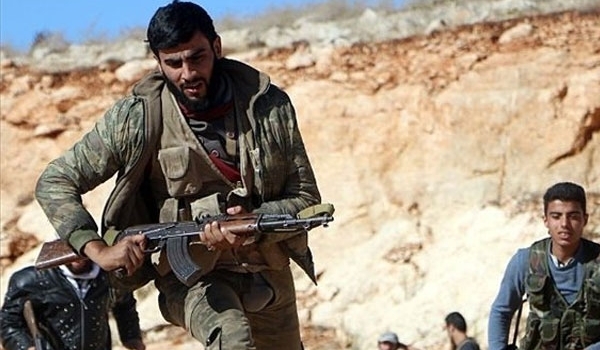 Infighting erupted among various US-backed terrorist groups in Aleppo with more than a dozen human casualties, sources said on Thursday as the Syrian army and Russia announced a pause in attacks scheduled for Friday.
Local sources reported clashes between Nour al-Din Zanki and Fastaqam Kama Omert terrorist groups in militant-held regions of Aleppo city, saying that the infighting killed and wounded 26 terrorists, among them Ahmad Sabra, a Nour al-Din Zanki ringleader.
Based on reports, the clashes started last night after a field official of Nour al-Din Zanki named Abu Bashir Ma'arah was arrested by a group affiliated to Fastaqam Kama Omert and intensified with Nour al-Din Zanki's attacks. Also Ahmad Bashmarka, another leader of Nour al-Din Zanki was captured by rival militants during the clashes.
Other reports from the region said that Nour al-Din Zanki has sent a large cache of military equipment to its forces deployed near the bases of Fastaqam Kama Omert in Babasqa village in the Northern parts of Idlib. The terrorist group also arrested Ala Saqar, a ringleader of Fastaqam Kama Omert, and imprisoned him.
Certain media activists affiliated to the Syrian dissidents also said that Nour al-Din Zanki, Fatah al-Sham (formerly known as al-Nusra) Front and Kata'eb Abu Amareh forced members of Jibhat al-Shamiyeh terrorist group who had gathered to settle the differences to leave the region.
Jibhat al-Shamiyeh confirmed that efforts to settle the problems between the two sides have failed and the terrorist groups' commanders have ordered military acts to end the conflicts.
The armed clashes erupted as the Syrian army announced a fresh pause of strikes against terrorist groups in the city of Aleppo for 10 hours scheduled for Friday.
The pause, to be introduced from 9 am to 7 pm local time on Friday is aimed at paving the ground for the terrorists and ordinary people to leave Aleppo through the corridors which have earlier been opened to evacuate the civilians and militants from the city, the army said in a statement.
The Syrian army called on all the leaders of armed groups to cease hostilities and withdraw from Aleppo with their weapons through Castello corridor in the North and Soq al-Khair-al-Moshareqa corridor towards Idlib.
According to the army, six more corridors will be kept to organize the exit of civilians and evacuation of the sick and wounded, the statement said.
A humanitarian pause, declared for eight hours from Oct. 20 and later extended, has barely held as militants in Eastern Aleppo reportedly continued launching attacks.
Russia has not delivered any air strikes against rebels in Aleppo for 18 days.