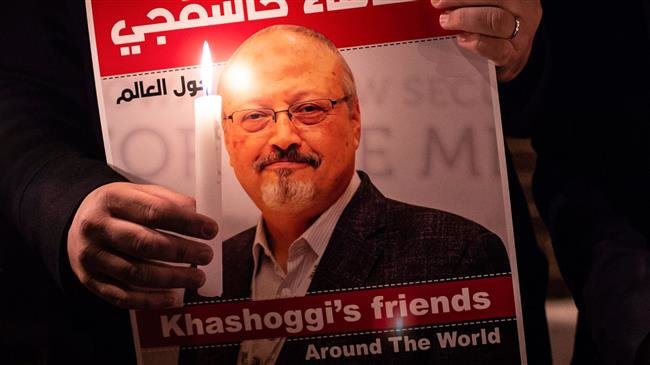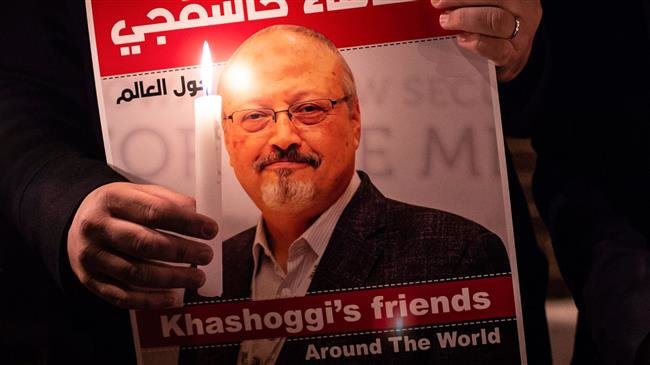 A full translated transcript of an audio recording of the murder of Saudi dissident journalist Jamal Khashoggi in the kingdom's consulate in Istanbul on October 2 has showed that the killing was pre-planned, refuting Ryiadh's claims.
A source, who read the translated version and who has been briefed on the investigation into Khashoggi's killing, has made the revelations to CNN.
He said the transcript of the last words of the Washington Post columnist made it clear that the murder was no botched interrogation, rather the execution of a premeditated plan to kill him – unlike what Saudi officials initially claimed.
The source said the last three words that Khashoggi repeated three times as he was struggling against his perpetrators who attacked him shortly after entering the consulate were, "I can't breathe."
The transcript described the last painful moments of Khashoggi's life, noting that his screams and gasps could be heard on the tape. It also identified the sounds of saw and cutting as the victim's body was dismembered.
According to the source, Turkish authorities identified one of the voices of the attackers as belonging to Salah Muhammad al-Tubaiqi, the head of forensic medicine at Saudi Arabia's Interior Ministry.
A Turkish daily says the audio recordings of Khashoggi's murder, which are expected to be released this week, will "shake the world" and "turn the Saudi palace upside down."
In the audio, he is reportedly heard advising the hit squad to "Put your earphones in, or listen to music like me" in order to help them deal with the appalling task.
The transcript does not specify the moment the journalist dies.
According to the source, at least three phone calls were placed by Maher Abdulaziz Mutreb, a former Saudi diplomat and intelligence official working for Saudi crown prince, briefing someone, whom Turkish officials say was in Riyadh, on the progress of the job.
"Tell yours, the thing is done, it's done." According to the source, the word "yours" refers to a superior, or boss.
The transcript of the phone conversation showed that the calls did not describe an unexpected situation, but Mutreb was describing a situation going entirely according to plan, the source said.
"The transcript is relatively short, given the time span it describes," the source told CNN, refuting the Saudi claim that Khashoggi was being interrogated.
The fullest account of the transcript is likely to increase pressure on US President Donald Trump, who has avoided rebuking Saudi Arabia over Khashoggi's murder and vowed to stand with its ally, citing lucrative arms deals among the reasons for his support.
Trump has been at odds with the CIA, which is said to have concluded that bin Salman was behind the killing.