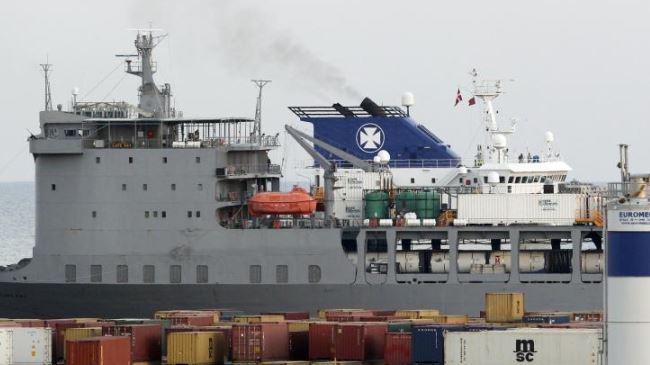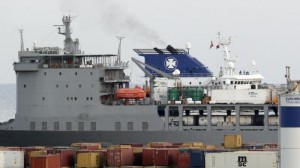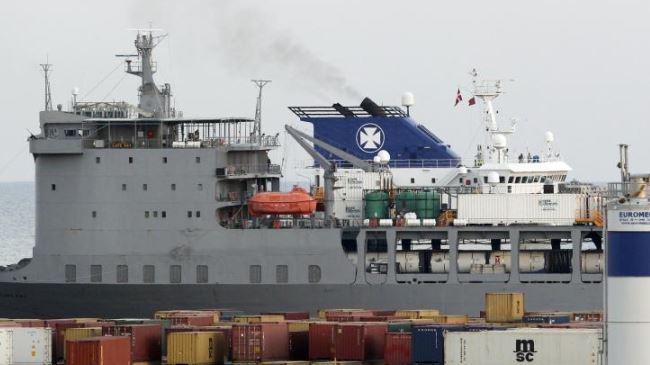 The United States Department of Defense has confirmed that the process of transferring Syria's chemical weapons from a Danish container to an American vessel is completed off the Italian coast.
Pentagon press secretary Rear Admiral John Kirby said on Wednesday that the US ship, with the chemicals on board, was heading for international waters in the Mediterranean Sea for elimination.
"[The Motor Vessel] Cape Ray departed the Italian port of Gioia Tauro this afternoon for international waters in the Mediterranean Sea, where neutralization operations will soon begin," the official added.
The cargo reportedly includes mustard gas and components of VX and sarin nerve agents.
Last month, the Organization for the Prohibition of Chemical Weapons (OPCW) confirmed that Syria had shipped out the last consignment of its arsenal of chemical weapons.
Syria handed over its stockpile of chemical weapons under a deal brokered by the US and Russia last year. In September last year, the UN Security Council also approved a resolution in support of the deal, which was struck in return for the US refraining from conducting a military strike on Syria.
Washington's pretext for the military threat was that the Syrian government had been behind a fatal chemical attack in the Ghouta region, located in the suburbs of the Syrian capital, in August 2013. The Syrian government strongly denied the accusation, saying the chemical attack was a false flag carried out by the militants operating inside the Arab country to draw in foreign intervention.
Syria has been gripped by deadly violence since March 2011. According to some sources, over 160,000 people have reportedly been killed and millions have been displaced due to the violence fueled by the Western-backed militants.