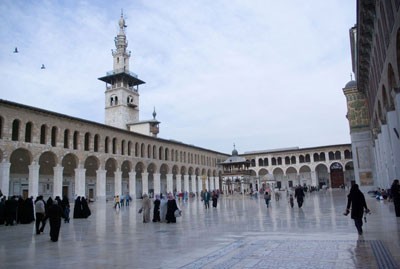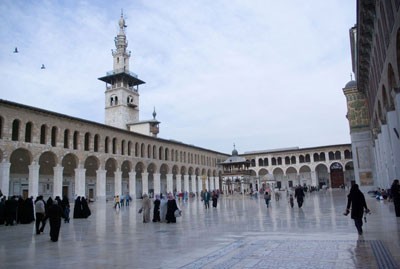 Syrian Minister of Awqaf (Religious EndowmentS), Mohammad Abdul-Sattar al-Sayyed, on Friday vehemently condemned the Zionist settlers' transgression against the sanctity of al-Aqsa Mosque, speaking on behalf of the Ministry as well as all scholars and men of religion.
The Minister affirmed in the Friday sermon that the Zionist enemy's targeting of Syria is related to its firm stances in defense of the Christian and Islamic holy sites, on top is al-Aqsa Mosque.
For their parts, imams and preachers of mosques voiced strong condemnation of the Israeli aggression on Syrian sites, stressing that this aggression constitutes flagrant violation of all international laws and conventions and the main principles of human rights.
They highlighted that the Israeli aggression stresses the organic link between the armed terrorist groups and the Zionist entity in an attempt to face the victories achieved by the Syrian Arab Army on the ground.
The mosque preachers added that this aggression came in the framework of providing direct support to the terrorist takfiri groups in Syria.