Syria
Truce Declared in Northern Syria After Terrorists' Heavy Defeat from Army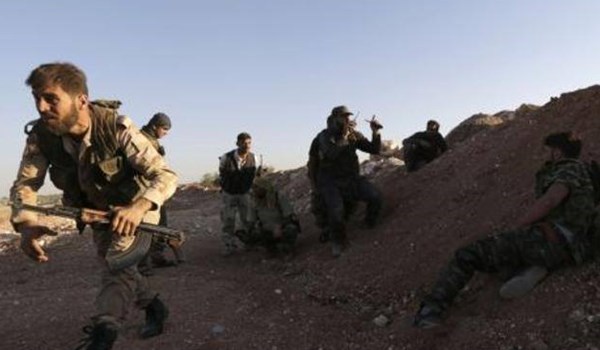 A 72-hour temporary ceasefire has been declared in Northern Syria after the Syrian Army made rapid advances in terrorists' key military bases in the region, media reports said.
The Arabic-language version of the Russian Sputnik News Agency quoted a battlefield commander as saying that truce has been announced in battlefronts of Idlib, Hama and Lattakia for the next three days.
However, no further details of the reasons and the manner of implementing the truce have been announced.
In the meantime, the Syrian Army troops warded off attacks by Tahrir al-Sham al-Hay'at (the Levant Liberation Board or the Al-Nusra Front) terrorists on the towns of al-Masaseneh, al-Sahrieh and al-Amiqeh in Northwestern Hama, forcing them to retreat after killing a large number of the militants.
Meanwhile, the Syrian Army took full control of most vital military bases in Northern Hama after inflicting heavy losses on a large number of battlefield commanders.
In a relevant development on Thursday, the Syrian Army's fresh soldiers and military equipment arrived in Lattakia to capture a strategic region as other units of the army are in operation in the Northeastern part of the province.
The Syrian Army has recently dispatched a large number of its special forces together with military hardware to Kabane region in Northeastern Lattakia.
The Syrian Army plans to impose control over the Strategic Kabane region. The army's artillery units have pounded the military positions of Tahrir al-Sham al-Hay'at in Kabane region and its surrounding hilltops over the past two days, destroying several of their positions and tunnels.
Meantime, sources said that the Syrian Army's artillery and missile units hit hard the battlefronts of Tahrir al-Sham stretched from Sahl al-Ghab to Northeastern Lattakia, inflicting heavy losses on the terrorists.