Latin America
Trucks loaded with aid set on fire at Venezuela-Colombia border: Video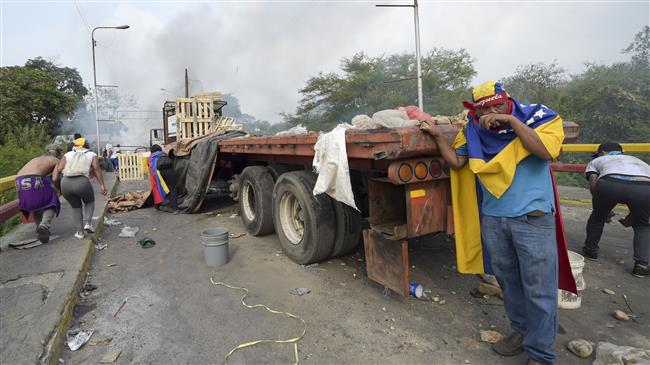 Trucks loaded with aide were set on fire at the Francisco De Paula Santander International Bridge at the Venezuela – Colombia border on Saturday, February 23.
The Venezuelan military had earlier used tear gas against volunteers unloading aid on the Francisco de Paula bridge.
Venezuela's embattled Maduro denies any crisis in his country and has refused to allow international aid despite often-empty supermarket shelves, long lines for government-subsidized food and hospitals lacking in basic supplies and medicines.