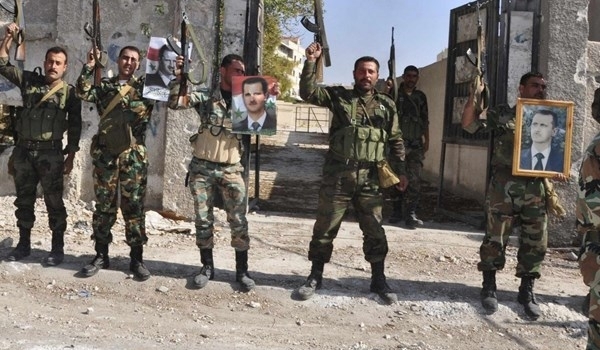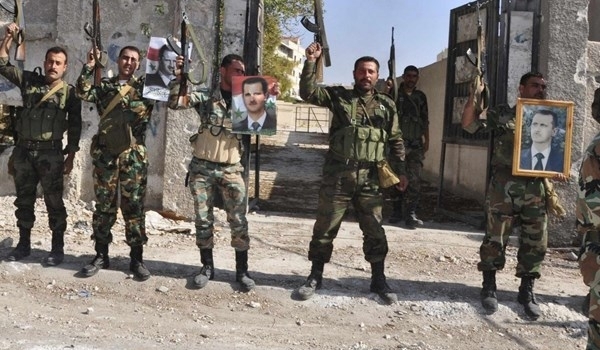 A lot can happen in a week, let alone in one whole year. Many regime change campaigns can be shattered; Many unholy alliances can disappear. Things can all become topsy-turvy.
Consider these news headlines first:
Syrian Army, Hezbollah Impose Full Control over Faliteh Heights at Border
Hezbollah Wins Control of More Heights at Lebanon-Syria Border
Dozens Injured in Latest al-Aqsa Clashes over Israeli Restrictions
UAE-Linked Channel Releases Documentary on Qatar's Role Behind 9/11
All these news headlines and more appeared in just one day or two this week, and they all have one thing in common: The United States, Israel, Saudi Arabia, and others, which have played a precarious role in the war on Syria since 2011, are furious to learn that the future of the conflict is not to their liking. The six-year-old war is moving to a new stage – its final. The allied forces of Iran, Syria, Russia and Hezbollah are consolidating their control over most of the populated centers, while ISIL is losing ground fast and everywhere. Understandably, the United States and allies cannot do a damn thing about this inevitable ending. So they are doing what desperate men do per usual at desperate times:
US House Approves New Sanctions Against Iran, Russia, North Korea
Austria: US Trying to Achieve Own Economic Ambitions by Russia Sanctions 
Whistle-Blower Reveals Saudi Crown Prince's Coup Plot against Qatar
Qatar FM: Saudi-Led Bloc of States Undermining Mediation Efforts
Trump: Iran to Face Big Problems If It Does Not Adhere to Nuclear Deal
Netanyahu Puts Trump on Notice Over Syria 
It is said the best way to avoid becoming a scapegoat is to find one. For the failed war on Syria, the Americans have found one: Russia. The Saudis have also found one: Qatar. The frustrated regime changers love the new witch hunt as long as it's someone else's witch being hunted. At the same time, they know it's not really the fault of witches they are hunting; at least completely – in the case of Qatar. They did their parts too. They did it on a hundred different days and in a thousand different ways, and they know it. But this makes their anger worse, not better.
They regret for messing up on many occasions, but they need to appreciate the fact that blames don't clean their regional mess; if they only smear the blame on Qatar for instance. Hundreds of thousands of Syrians have perished in the merciless war; many cities and villages were totally destroyed and millions of Syrians become refugees. The regime changers don't want to change this self-defeating course. Continuing to play the victim is a self-fulfilling prophecy. Blaming others for their failure in the war will indeed make them a victim but the perpetrator will be their own self, not Syria, and certainly not their duped allies.
If the failed regime change campaign in Syria – and indeed in Yemen – teaches us anything, it is that supposedly worthy displays of regional hegemony in action can actually do more harm than good. Witness a coalition now more divided; an inter-regional schism in the making (Saudi Arabia and allies vs Qatar, and US vs Western Europe); all allies in the regime change war torn to shreds from the inside; infinitely more complex issues raised than satisfactory solutions provided. It begs the question 'was it really all worth it'?
The regime changers can no longer deny their negative role by blaming others for the failed war on Syria. The blame does not change the situation and only keeps them in a victim mentality. They should accept that the defeat occurred and find a way out. They also need to stop the blame game; they can't win it! All fans of blame are defeated in every way. Arab countries in the region shouldn't join the Saudis against Qatar. Their expectations won't be met. Qatar will not capitulate. Such a possibility seems remote.
Similarly, the United States, Saudi Arabia and Israel have emerged as a weak party in the Syrian conflict. Making that realization quite belatedly, they have become increasingly frustrated. Washington has gone back to square one – the game of sanctions. Saudi Arabia is also attempting to develop its so-called independent strategy – even if that's at the expense of allies like Qatar. Israel is nowhere to be found – only erecting metal detectors in al-Quds alleys just to say 'yes, I am.'
Needless to say, giving hope to Syrians is not an Israeli-Saudi-American priority when ISIL is fully defeated. Aside from the frequent bombing and refusal to host any refugees, they keep bombing Syria and illegally occupy its territory. It's a flimsy attempt at catching up, as the allied forces of Iran, Syria, Russia and Hezbollah, in addition to their ceasefire and de-escalation zones agreements with the opposition, are putting the last nail in the coffin of foreign-backed terrorist groups. The regime changers are losing the war and the ground, and they are not holding all the cards anymore.