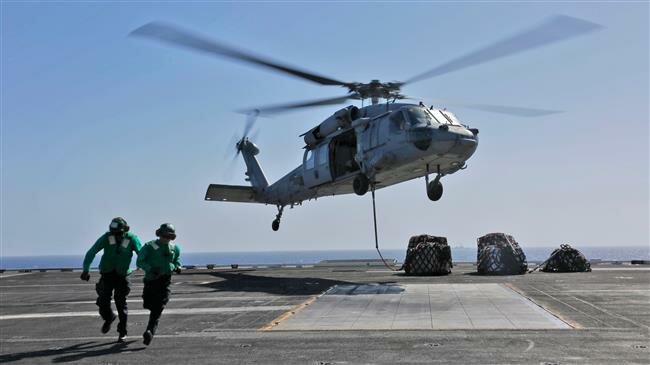 A senior Iranian official says US President Donald Trump avoids war with Iran knowing how much would be at stake for Washington and its allies if such a conflict broke out.
Mohsen Rezaei, the secretary of Iran's Expediency Council, said in a television interview on Sunday that the country's military power was deterring Trump from engaging in a war.
"They (the Americans) know that Iran's military power has reached such a level that the slightest act [of aggression] by them would send the entire region aflame and leave nothing behind for the Zionist regime (Israel) or the US friends and interests here," said Rezaei, a former chief commander of the Islamic Revolution Guards Corps (IRGC).
He dismissed Washington's recent mobilization of an aircraft carrier to the region as mere "posturing and maneuvering."
"In practice, they never intended [to engage in] real conflict, and have now kept their distance from us to avoid even an unintended confrontation," he said.
'Lacking the resources for the big battle with Iran'
Despite the dispatch of the aircraft carrier, as well as other military deployments, Trump and officials close to him have on several occasions denied that they intend to go to war with Iran.
Rezaei said the US could no longer afford the costs of an overseas conflict. Nor, he said, will it be able to rally others behind itself as it did in the case of the wars in Afghanistan and Iraq, or to obtain a United Nations Security Council mandate for such an engagement.
"America… doesn't have the resources for the big battle with Iran," he said.
The US now only has Israel and Saudi Arabia on its side, he said, adding that even Europe was not quite collaborating with Washington either.