North America
Trump is a 'charlatan' for exploiting middle class voters: Biden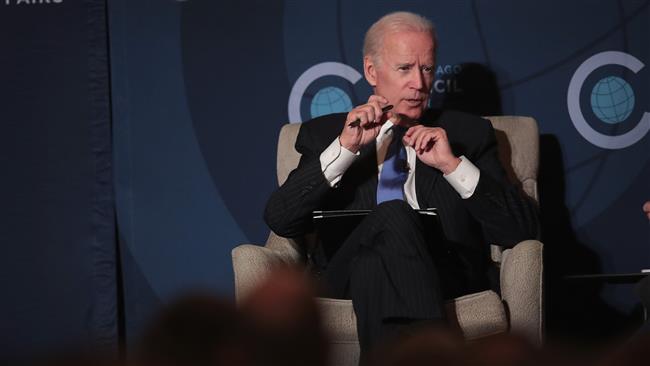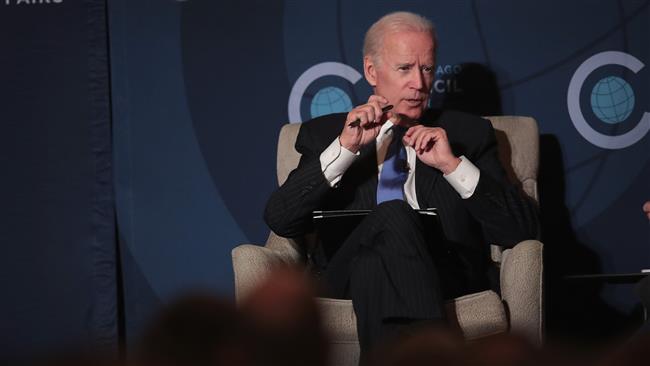 US President Donald Trump is a "charlatan," says former Vice President Joe Biden, accusing the Republican head of state of taking advantage of frustrated middle class voters.
"These people aren't prejudiced. They're realistic. They're realistic and they become targets to charlatans," Biden said in a speech at the Chicago Council on Global Affairs on Wednesday, referring to middle class voters backing Trump.
"And look what happens – like most charlatans throughout time, who seek to aggrandize themselves and consolidate their power, by always blaming the other," he added.
The former VP hit out at Trump's so-called America First policy and said what Trump was looking for could be achieved without further isolating the US.
"This administration costs – well let me say it another way – it casts…global affairs to dog-eat-dog competition, a Hobbesian world in which for Americans to success others must lose, or fail," Biden argued.
He also criticized Trump's "childish" tweeting habits and advised him to stop communicating parts of his foreign policy via the social platform.
He specifically lashed out at Trump's use of Twitter to lay out his North Korea policy, saying they send "signals that are dangerous."
"You know, big nations can't bluff and what the president doesn't realize, drawing all of these red lines with regard to North Korea and then not following up diminishes our power around the world, sends out signals that are dangerous," he said.
He described Trump's radical moves such as pulling out the US of international agreements like the Paris climate accord and wavering on the commitment to NATO as "yielding to all the wrong impulses."
Noting that he and his boss, former President Barack Obama have tried to stay out of Trump's "mosh pit," Biden said it was time for Trump "to grow up and act like a real leader."
'Silence is complicity'
Biden continued his attacks against Trump by warning the audience that the country was already on a "dark path" under Trump and remaining silent amounted to "complicity."
"Today, I worry we're walking down a very dark path that isolates the United States on the world stage, endangers the American people," he said.
"I'm not pessimistic about the fate of the world. Just get up. Get up. Look at who the hell we are," Biden said. "The American public has never fallen short."