North America
Trump said feels no responsibility to understand anger of Black Americans: New book
President Donald Trump has said he has no responsibility "at all" to understand the pain and anger felt by Black people in the United States, as the country is reeling from uproar over racial injustice and police violence against African Americans.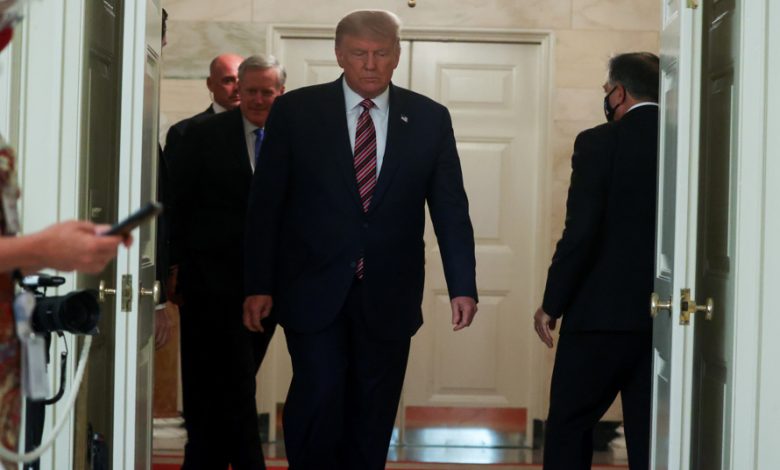 Trump made the remarks in an interview with journalist Bob Woodward in June, when asked if, as a "white privileged" person, he has any understanding of "the anger and the pain, particularly, Black people feel in this country?"
"No," Trump said. "You really drank the Kool-Aid, didn't you? Just listen to you. Wow. No, I don't feel that at all."
The interview was part of Woodward's book "Rage", which is to be published next week.
Excerpts from the book published Wednesday, showed Trump made the comments in a mocking and incredulous tone.
Trump's interview was made weeks after the killing of George Floyd, a 46-year-old African-American man, by a white police who officer knelt on his neck for nearly nine minutes in Minneapolis, Minnesota on May 25.
In the discussion, which is part of a series of interviews with Trump, Woodward refers to the severe inequities Black people face due to decades of discrimination and racism in the US, but Trump refuses to engage in that discussion.
In another interview that was made days later, Trump was asked if systemic or institutional racism exists in the country.
"Well, I think there is everywhere," Trump told Woodward. "I think probably less here than most places. Or less here than many places."
Trump has reportedly complained that he had not received enough support from the Black community.
"I've done a tremendous amount for the Black community. And, honestly, I'm not feeling any love," he told Woodward during another conversation.
The president, who is facing re-election in November, has made efforts in recent months to win more support from the community.
A number of polls, however, show his Democratic rival Joe Biden has had much more support from the voting bloc thus far.
Trump has been under fire for his response to a series of fatal incidents, involving police officers and black citizens that have largely fueled the demonstrations across the nation.
His remarks about his sense of the pain of Black people were made just as protesters were demonstrating against police brutality and racial injustice in Minneapolis and many other cities across the US..
Trump has repeatedly expressed his discontent with the Black Lives Matter protests that have gripped the United States since Floyd's death.
The US president has even deployed his federal forces to crack down on anti-racism demonstrations in US cities, including Portland, where protesters remained on the streets practically every night.
Portland has recently become the scene of clashes between protesters and far-right supporters of Trump.
Trump has accused Democratic leaders of supporting "civil unrest" in Portland and other cities and attributed violence to "political opportunists."
Democratic leaders, in response, accused Trump of taking political advantage of promoting hate and violence.
Trump's security chief admits role of white supremacists in urban violence
In a related development, Trump's acting homeland security chief Chad Wolf acknowledged that white supremacists played a key role in this year's urban violence in the United State.
During a speech livestreamed on the Department of Homeland Security (DHS) website, Wolf attributed violence to both "white supremacist extremists" and "anarchist extremists."
He had initially attributed violence in Portland, Oregon in particular to "violent opportunists."
A draft report from DHS has predicted white supremacy will be the "most persistent and lethal" terror threat in the United States next year.
"Lone offenders and small cells of individuals… will pose the primary terrorist threat to the United States," the draft reads.
"Among these groups, we assess that white supremacist extremists – who increasingly are networking with likeminded persons abroad – will pose the most persistent and lethal threat," the report said.
The second and third drafts reviewed by Politico said, "Violent extremists almost certainly will continue their efforts to exploit public fears … and promote their violent extremist ideologies."
Last year, FBI director Christopher Wray, also admitted that white supremacist violence was a reason for a spike in US domestic terror arrests.
Trump, who has strong support among white nationalists, had previously called the far-right elements as "very fine people."