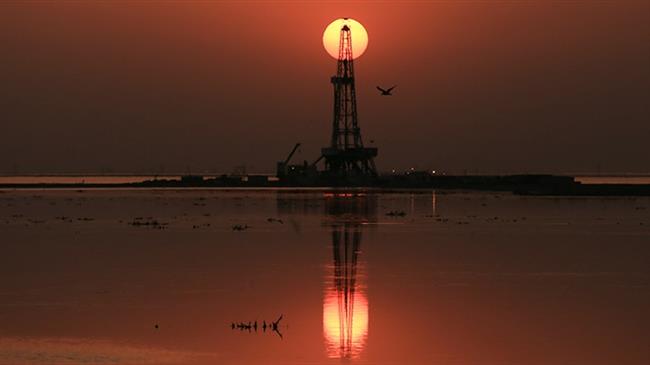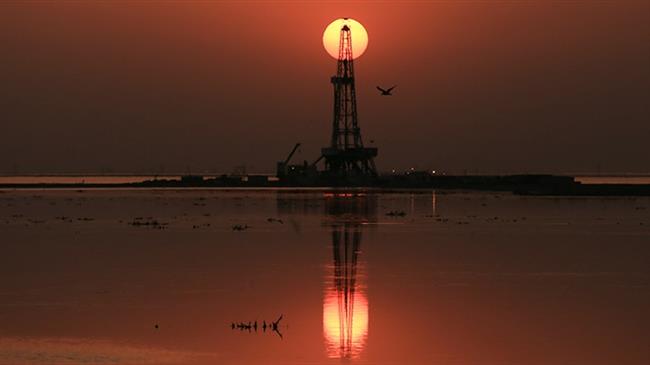 Iran's OPEC governor says US President Donald Trump has apparently been duped by Saudi Arabia into believing that the kingdom can replace Iranian barrels cut from the market.
The White House said last month that Saudi Arabia's King Salman had promised Trump to raise oil production and that the kingdom had 2 million barrels per day of spare capacity to boost output to offset a decline in supply from Iran.
"It seems President Trump has been taken hostage by Saudi Arabia and a few producers when they claimed they can replace 2.5 million barrels per day of Iranian exports, encouraging him to take action against Iran," Hossein Kazempour Ardebili was quoted as saying.
The Trump administration has been pushing countries to cut all imports of Iranian oil from November 4 when the United States re-imposes sanctions against the Islamic Republic's banking and petroleum sectors.
However, US officials have softened their stance after initially saying they would press allies in Europe, Asia and the Middle East to adhere to the sanctions and reduce their imports to zero. US Secretary of State Mike Pompeo said last month his country may grant oil sanctions waivers to countries seeking relief from the measures.
The US climbdown came amid warnings that a possible face-off between Washington and Tehran could push oil prices back into the triple digits.
Kazempour Ardebili said oil prices will still rise unless the United States grants waivers to buyers of Iranian crude.
He said there were now calls for the use of the US Strategic Petroleum Reserve, adding "this will also mean higher prices."
"US waivers to our clients if they come is due to the failure of bluffers (Saudi and the other producers) and, if not given, will again push the prices higher," Kazempour Ardebili said as he included Russia in his criticism.
"So they hanged him (Trump) on the wall. Now they want to have a mega OPEC, congratulations to President Trump, Russia and Saudi Arabia," he said.
The official said last month that Saudi Arabia, the UAE and Russia had pretended to be able to deliver 2.5 million barrels a day of Iranian exports, leading Trump into a "miscalculation".
"That was a miscalculation, Mr. President: you have fallen in their trap, and prices will go up," Kazempour Ardebili said, addressing the US president.
On Tuesday, Iran's OPEC governor addressed himself again to Trump.
"The longer-term solution, Mr. President, is to support and facilitate capacity building in all countries, proportionate to their reserves of oil and gas. And we will remain the biggest opportunity," Kazempour Ardebili said.
Trump offered talks without preconditions with his Iranian counterpart President Hassan Rouhani on Monday, but Tehran outrightly rejected the proposal.
Iranian officials said Trump was not trustworthy, having already pulled the US out of an international nuclear deal with Tehran and reimposing sanctions on the Islamic Republic.
"Sanctions and pressures are the exact opposite of dialogue," Iran's Foreign Ministry spokesman Bahram Qassemi said on Tuesday.