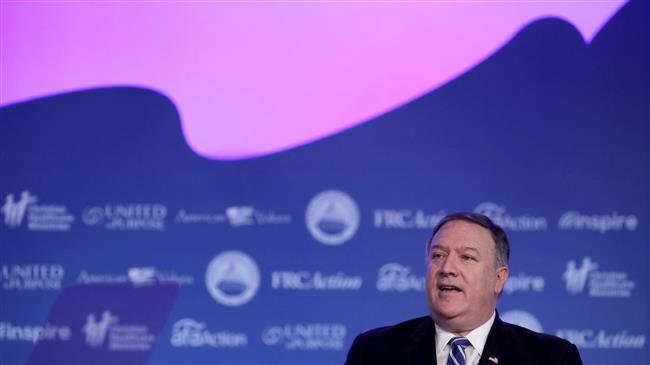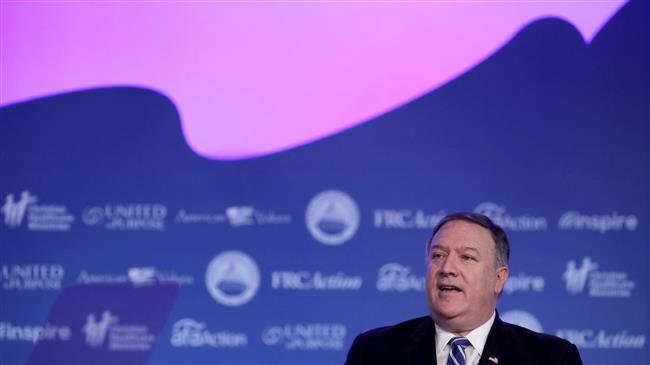 US President Donald Trump wants to hold talks with Iranian President Hassan Rouhani during this week's United Nations General Assembly gathering, according to his Secretary of State Mike Pompeo.
"I think the president's been pretty clear about that. He's happy to talk with folks at any time," Pompeo said on NBC on Sunday. "If there's a constructive dialogue to be had, let's get after it."   
The former CIA chief made the comments as Tehran was accusing the United States for causing insecurity in Iran with the help of "small mercenary states."
Terrorists recently opened fire on people watching a military parade held to mark the invasion of Iran by former Iraqi dictator Saddam Hussein during the 1980s.
The Saudi-backed al-Ahvaziya terror group, which is based in Europe, has claimed responsibility for the assault.
Trump keeps talking about new negotiations with Iran after withdrawing from the nuclear deal and imposing sanctions, prospect repeatedly shattered by Iranian leaders.
Foreign Ministry spokesman Bahram Qassemi has previously dismissedas "ridiculous" claims attributed to US Ambassador to the UN Nikki Haley that Iranian President Hassan Rouhani had asked for a bilateral meeting with Trump.
Iran says the US is responsible for the continuance of the ominous phenomenon of terrorism in the region and across the world.
In May, Trump pulled the US out of the agreement, called the Joint Comprehensive Plan of Action (JCPOA), despite objection from the other signatories, the UK, Russia, Germany, China and France, further re-imposing the anti-Iran sanctions lifted under the deal.
Leader of the Islamic Revolution Ayatollah Seyyed Ali Khamenei has stressed that the Islamic Republic will not enter into new negotiations with the United States due to cheating and bullying nature of its government.
Under the JCPOA, Iran undertook to put limits on its nuclear program in exchange for the removal of nuclear-related sanctions imposed against Tehran.