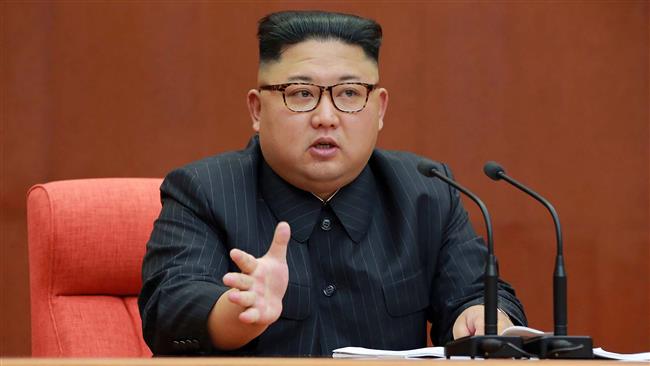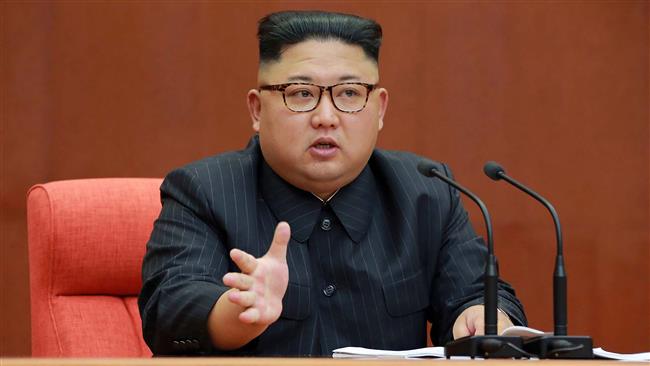 North Korea has denounced US President Donald Trump's decision to re-designate it as a so-called state sponsor of terror, saying the move amounts to a "serious provocation" that justifies Pyongyang's development of nuclear weapons.
The country's official Korean Central News Agency (KCNA) said Wednesday that the North was in no way connected to terrorism and did not care "whether the US puts a cap of 'terrorism' on us or not."
"By re-listing (North Korea) as a 'state sponsor of terrorism,' the U.S. openly revealed to the whole world its intention to destroy our ideology and system by using all kinds of means and methods," the KCNA said.
Upon making his decision public during a White House cabinet meeting on Monday, Trump accused the North of backing "acts of international terrorism" and said the move should have been made "years ago."
"In addition to threatening the world by nuclear devastation, North Korea repeatedly supported acts of international terrorism including assassinations on foreign soil," the American head of state claimed.
Former US President George W. Bush had removed North Korea from the list in 2008, in a bid to salvage a fragile nuclear deal that was supposed to allow US inspectors access to its main declared nuclear compound, at Yongbyon.
Back then, Pyongyang welcomed the Bush administration's announcement and said it would resume disabling its nuclear weapons facilities.
Trump's recent decision, however, seemed to have only increased the months-long tensions between the two sides.
"Our army and people are full of rage and anger toward the heinous gangsters who dared to put the name of our sacred country in this wretched list of 'terrorism' and are hardening their will to settle all accounts with those gangsters at any time in any way," it said.
Experts have warned that blacklisting North Korea would have limited practical effect but makes finding a diplomatic solution to the standoff more difficult.
Meanwhile, the international push for a diplomatic solution took another blow on Tuesday, when the Trump administration imposed a series of new sanctions on a number of North Korean shipping firms as well as Chinese companies.
The move infuriated China, which is North Korea's main trading partner.