Africa
Tuareg Fighters make more advances in Mali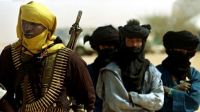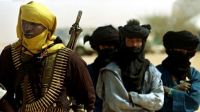 The United Nations says Tuareg fighters have made further advances in northern Mali, seizing two towns in the crisis-hit African nation.
According to AFP quoting a UN spokesman, the fighters took the control of Kidal and Menaka after clashes with Malian government forces on Thursday.
The development comes after UN Secretary General Ban Ki-moon called for an immediate ceasefire in Mali.
On Tuesday, the UN Security Council also condemned the recent deadly clashes in Mali, calling for an immediate end to the ongoing violence in the West African country.
The 15-member council said in a statement that those responsible for the recent fighting in northern Mali should be "identified and held accountable."
The clashes erupted first during a visit to Kidal on Saturday by Prime Minister Moussa Mara, whose government is backed by French soldiers, who invaded the former colony in January last year under the pretext of halting the advance of the Tuareg fighters.
The development has sparked anti-France sentiments in the country.