Syria
Tunisia Denies Sending Militants to Syria, Mali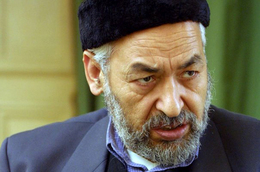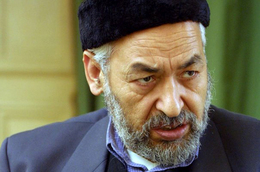 Tunisia's support for the Syrian revolution is "moral" and not military, the head of the ruling Islamist party said on Friday, despite signs that extremist imams are encouraging young Tunisians to fight.
The Islamist leader, Rached Ghannouchi, whose Ennahda party heads a coalition government, denied any implication in sending young Tunisians to join rebels in Syria, saying his party "does not have fighting forces."
"We have nothing to do with the departure of these young people for Syria," he told a press conference in Tunis.
Local radio station Express FM said 132 Tunisian fighters were killed in and round the northern city of Aleppo last month, mostly from the town of Sidi Bouzid, birthplace of the first Arab Spring uprising.
Tunisian experts say the country's mosques play a key role in spurring the young boys to leave for the conflict in Syria, influenced by the teachings of extremist imams.
"The recruiters target uneducated and unemployed youths with financial incentives and religious fatwas," said Naceur Khechini, a professor of Islamic law.
"Radical Islamist groups are happy to use these Tunisians as cannon fodder," he said. "The recruits are systematically brainwashed and encouraged to be become martyrs."
Salafist leader Abu Iyadh, wanted over a deadly attack on the US embassy in Tunis, said last month that he opposed the departure of Tunisian militants for Syria and Mali as it "emptied Tunisia of its young" Salafists.