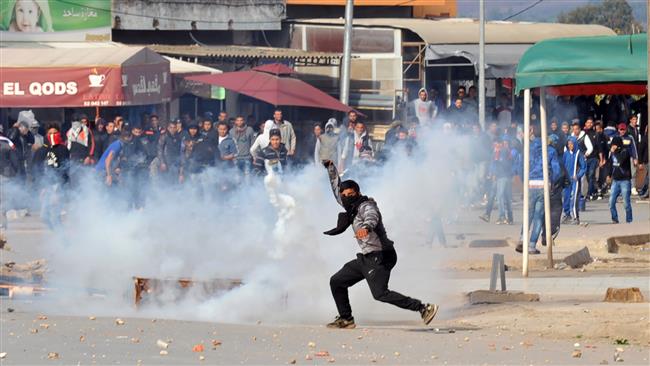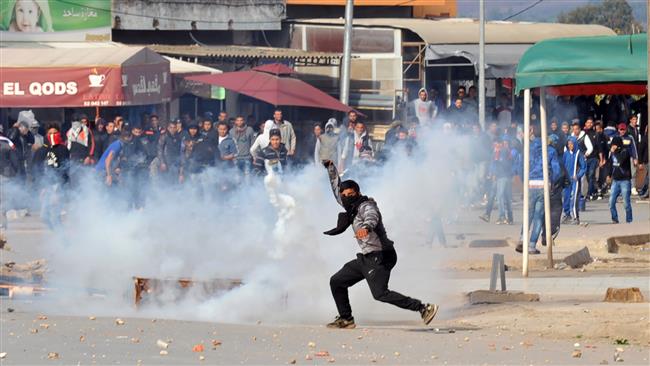 Tunisia, the cradle of the Arab Spring which touched off a chain of uprisings across many Arab nations, has marked seven years since a street vendor set himself on fire in protest and sparked the watershed movement.   
Tensions are running high in the North African country, with activist leaders claiming that the authorities are trying to play down the key date in Tunisia's recent history.
Tunisia has emerged from the upheavals as the one relative success story but it is still experiencing economic and political turbulence.
On Sunday, unemployed protesters and activists marched through the streets of Sidi Bouzid angry over the lack of jobs that continue to plague the country.
The march came a day after security forces fired tear gas at demonstrators after they blocked some roads with tires in the symbolic cradle of the revolution.
Security sources said some 40 members of the Hizb ut-Tahrir group were arrested for trying to hold an unauthorized rally and carrying banners critical of the authorities.
The mood was somber at an official event Sunday to mark the occasion and remember struggling young market vendor Mohammed Bouazizi whose deadly protest over unemployment and police harassment on December 17, 2010 had an awakening impact on many Arab communities.
His death became a catalyst for Tunisia's uprising that toppled former ruler Zine al-Abidine Ben Ali and triggered similar mass protests in other countries.
Protest rallies soon spread to Libya and Egypt, toppling their respective autocratic governments. The movement then gave voice to public outrage in various other locations across the Persian Gulf, most notably in Bahrain and Saudi Arabia.
The protests against the ruling Al Khalifah family are still raging across Bahrain, with the regime in Manama attempting to quell dissent with the help of Saudi troops, in a crackdown that has killed scores of people since 2011.
In Saudi Arabia, the protests have not managed to grow much beyond Internet campaigns as the kingdom has redefined its "anti-terrorism" laws, notably expanding the remit of its security forces and judicial system.
Human rights bodies have denounced the measure as a ploy to extend the arm of the law against political malcontent.