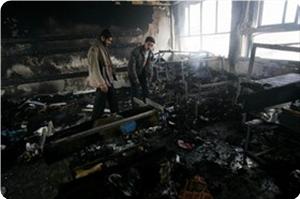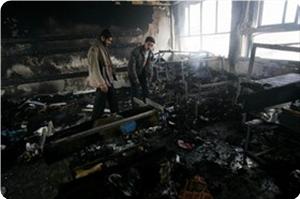 The Tunisian presidential advisor for international affairs, Anwar Al-Gharbi, has disclosed that his country was discussing means of retaliating to the Israeli bombing of its school in Gaza.
He told Quds Press on Thursday that the Israeli occupation forces shelled the Tunisian school in Gaza shortly after a solidarity visit by a senior official delegation to the beleaguered Strip.
He said that Tunis was studying retaliating to that act either by demanding compensation or filing a lawsuit with international courts.
Tunisia supports the Palestinian people's struggle and believes that each people in the world is entitled to defend itself in face of aggression, Gharbi said.
He pointed out that the Tunisian presidency has established an office to follow up affairs of Palestinian prisoners in Israeli jails.
Meanwhile, Tunisian president Al-Muncef Al-Marzouki reached Palestinian premier in Gaza Ismail Haneyya over the phone and congratulated him over the victory in Gaza over the Israeli aggression.