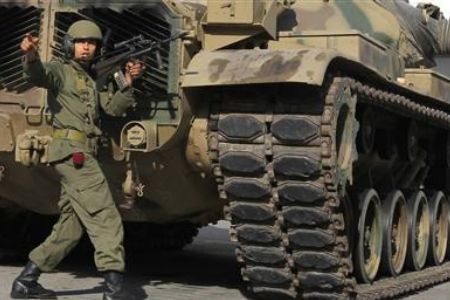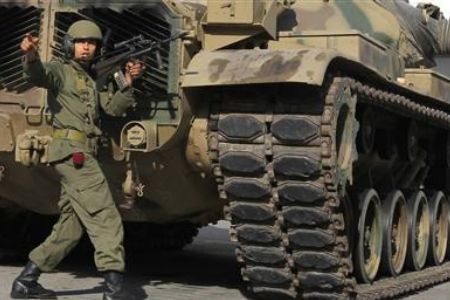 Tunisia's interim Prime Minister Mohammed Ghannouchi forms a new national unity government as unrest continues to haunt the country.
The unity government was formed on Monday, three days after president Zine El Abidin Ben Ali was ousted from power in a historic revolution.
The new line-up includes three members from the opposition for the first time but several key ministers who served under Ben Ali have retained their jobs.
The announcement comes as people have taken to streets across the country demanding the ruling party of the ousted president give up power.
The protesters say they do not want any members of the ruling party in the new government.
Ghannouchi — a close Ben Ali ally — has pledged rapid action to fill the power vacuum.
"We are committed to intensifying our efforts to re-establish calm and peace in the hearts of all Tunisians. Our priority is security, as well as political and economic reform," Ghannouchi told a news conference.
The new unity government aims to prepare Tunisia for elections within 60 days.
The army has deployed troops in the streets of the capital to prevent violence. Security has been tight in Tunis to counter any possible protest or looting attempts.
Tension remains high despite the presence of troops across the capital city.
Ben Ali's 23-year ended after weeks of street protests. His era was marred by repeated human rights violations and torture.