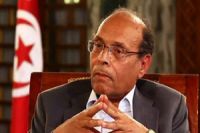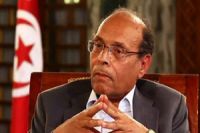 Tunisian President Moncef Marzouki has expressed support for Iran's nuclear energy program and slammed the Western powers' double standards with regard to the issue.
According to Press TV, at a meeting with Deputy Secretary of Iran's Supreme National Security Council (SNSC) Ali Baqeri in the Tunisian capital city, Tunis, Marzouki also pointed to the close positions of Iran and Tunisia regarding many international developments.
The Tunisian president expressed strong opposition to any military intervention in Syria and called for immediate measures to stop the violence in the country.
Marzouki and Baqeri also discussed the existing channels for the further expansion of Iran-Tunisia relations.
The Iranian official, who was on a two-day trip to Tunisia, also held separate meetings with Interior Minister Ali Laarayedh and leader of Tunisia's ruling al-Nahda party Sheikh Rached Ganouchi.
Before his departure from Tunis, Baqeri attended a press conference to elaborate on different regional and international issues.
The Iranian official pointed out that the democratic transformations across the Arab world have led to the solidarity of Muslims against Israeli regime.
Political analysts describe Bagheri's visit to Tunisia as the sign of Tehran's support for the people and the new government of the North African country in the wake of the Tunisian revolution in 2011.