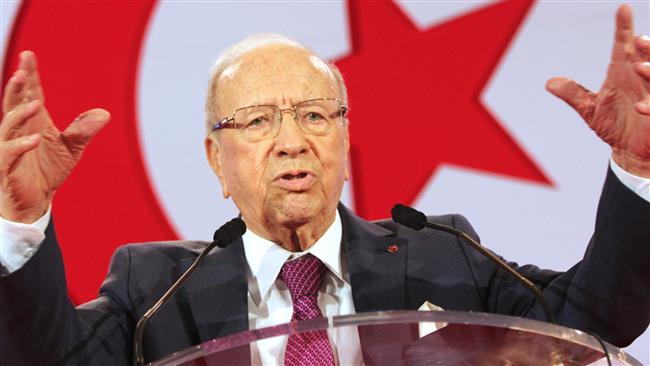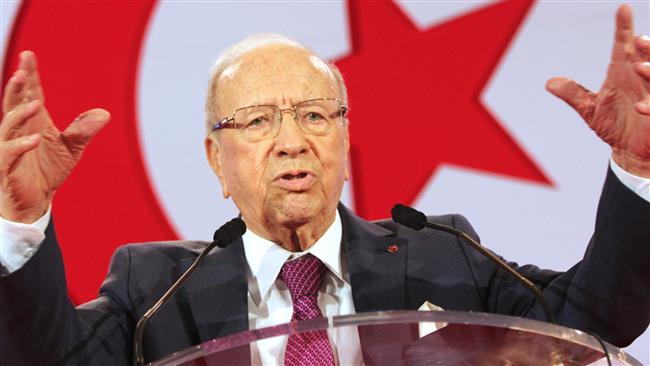 Tunisian President Mohamed Beji Caid Essebsi has declared "war against terrorism", calling for international cooperation against extremists.
Speaking in a televised address on Tuesday, Essebsi declared a state of emergency across the North African country for 30 days and an eight-hour-long curfew throughout the capital Tunis in the wake of a terrorist attack that claimed the lives of a dozen of presidential guards in the capital, the Associated Press reported.
"I want to reassure the Tunisian people that we will vanquish terrorism," he added.
His office also said that Essebsi had cancelled a trip to Switzerland, which had been scheduled for Wednesday.
Earlier in the day, a bomb blast ripped through a bus carrying presidential guards on the Mohamed V avenue in Tunis, killing at least 12 people and wounding 16 others.
The attack was likely caused by a bomber detonating explosives inside the vehicle, a presidential source said. No individual or group has yet claimed responsibility for the bombing, which marked the first in the capital this year.
Tunisia, however, has experienced other deadly attacks in the past months.
Back in late June, a man armed with a rifle killed 38 people, mostly foreign tourists, on a beach in the Tunisian resort town of Sousse, and in March, two militants stormed the Bardo Museum in the capital and shot dead 21 people and injured 44 others, mainly foreign tourists, before they were gunned down. The Daesh Takfiri terrorist group claimed the responsibility for the attacks.
Tunisia has been plagued with violence since the 2011 uprising that ousted former dictator Zine El Abidine Ben Ali, who had been in power for over two decades.
The Daesh militants, who are mainly active in Iraq and Syria, have been carrying out horrific acts of violence, such as public decapitations and crucifixions, against all communities, including Shias, Sunnis, Kurds, and Christians in areas they have overrun.