Africa
Tunisian protesters torch Ennahda office in Kef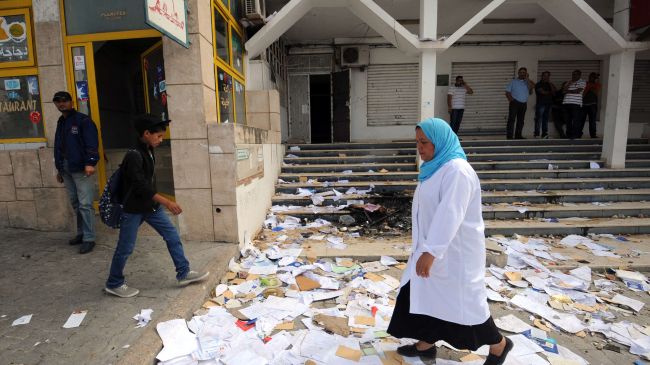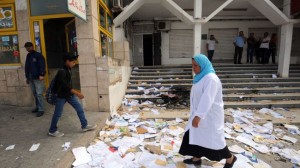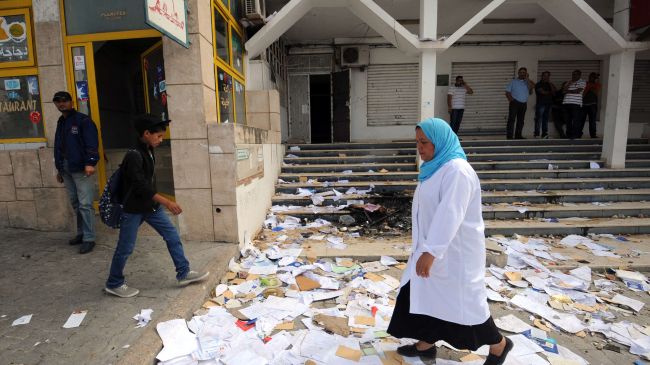 Protesters have set fire to the office of Tunisia's ruling Ennahda Party in the northwestern town of Kef as the country mourns a number of policemen killed in fighting with extremists.
Witnesses said the walls of the building were burned and the equipment inside it destroyed after protesters stormed the second-floor office on Thursday morning.
The office is located close to the home of one of the eight security forces killed on Wednesday in a gunfire exchange with the militants.
The deaths came after Tunisian forces raided the militants' hideouts in Sidi Bouzid region, which is located in southern part of the North African country.
The killings prompted President Moncef Marzouki to declare three days of national mourning, but the families of the victims have barred officials from attending the funerals.
"We have rejected plans by the government [and] the politicians to pay homage…. We reject their condolences [and] their presence," said Jamel Salhi, the brother of one of the victims.
Tunisia, the birthplace of pro-democracy revolutions across North Africa and the Middle East, has been struggling for a political transition after the 2011 overthrow of longtime dictator, Zine El Abidine Ben Ali.
The Ennahda-led government has been faced with street rallies and mounting calls to stand down, with the opposition accusing the ruling party of laxity in confrontation with the militants.