Africa
World News
Tunisians call for ban on normalization of ties with Zionist Israel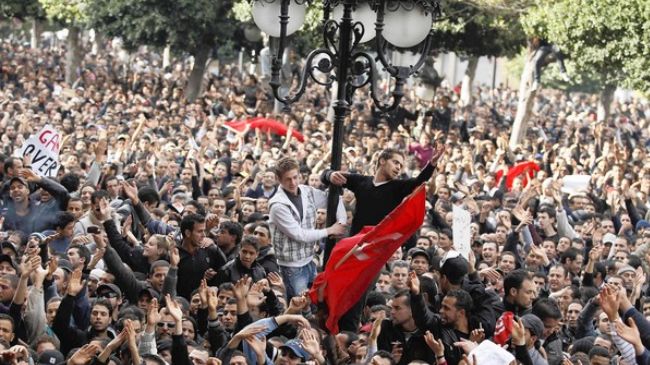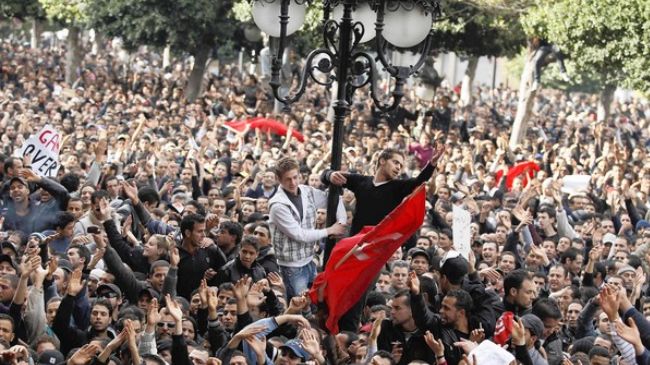 Hundreds of Tunisians have held a demonstration outside the National Constituent Assembly in Tunis, demanding a ban on the normalization of ties with Israel, Press TV reports.
In their Monday gathering, the demonstrators, including politicians and civil society activists, supported a bill that criminalizes the normalization of relations with Israel.
"We are demonstrating to express our anger and to remind the National Constituent Assembly that the normalization will not be tolerated in Tunisia and the revolution won't be completed if the MPs do not include the criminalization law in the constitution," a demonstrator told the Press TV correspondent.
The protestors called for the maintenance of Article 27 of Tunisia's old constitution in the new charter. The Article reads, "All forms of normalization with Zionism and the Zionist entity is a crime punishable by law."
"We want article 27 to be confirmed in the new constitution and for it not to be subject to foreign pressure," one of the organizers of the demonstration said.
The demonstrators chanted slogans against Israel, warning the MPs that Israel is planning a new colonization of the unstable Arab countries in order to perpetrate more crimes against humanity.
Despite their different political affiliations, MPs at the Tunisian Assembly must respect the will of the people by voting for the anti-normalization bill to show the unity between the ordinary citizens and their representatives, the Tunisian protesters said.
Hundreds of projects have recently been presented to the National Constituent Assembly, but the law of the criminalization of normalizing relations with Israel is perceived as an urgent priority in Tunisia.
Tunisia does not have formal diplomatic ties with Israel. Protesting Israel's response to the Second Intifada, Tunis broke off ties with the Zionist regime in 2000.
In March the leader of the ruling Islamic party Ennahda, Rached Ghannouchi ruled out normalizing ties with Israel.
"Tunisians' problem is with Zionism, not with Judaism," Ghannouchi said.
The eleven organizations behind Monday's demonstration suspect that the government's position is softening.