Africa
Tunisians call for ouster of president on anniversary of 2011 revolution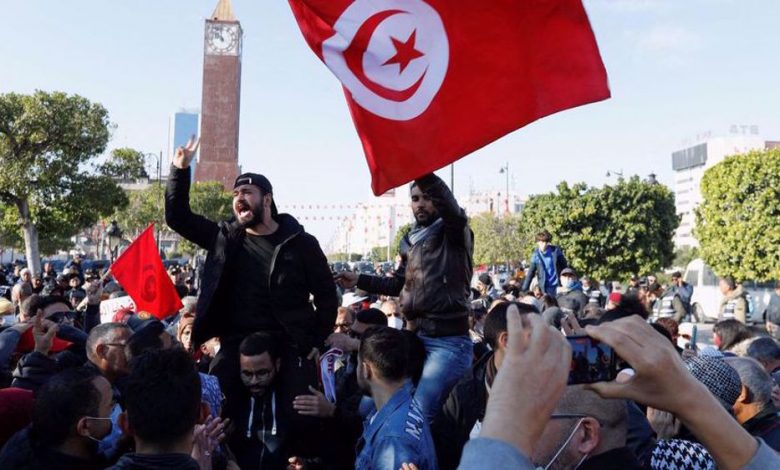 Thousands of Tunisians have protested against Tunisia's President Kais Saied in a demonstration marking the anniversary of a 2011 uprising, amid outrage over his seizure of power in July.
On Friday, demonstrators gathered in the center of the capital, Tunis, and chanted slogans such as "Freedom, freedom, the police state is over!" and "The people want the removal of the president!"
The protest, which took place amid heavy police presence, was the first since Monday, when Saied announced a road map extending the suspension of parliament until new elections in December next year and called for a referendum on constitutional reforms in July.
"It isn't a road map to exit the crisis, but to perpetuate the crisis," said protester Jawhar Ben Mubarak, a constitutional law expert and activist in "Citizens against the coup." Saied "abducted the country half a year ago and wants to abduct it for another year," he added.
On July 25, the president dismissed Prime Minister Hichem Mechichi and suspended parliament for 30 days, in a move denounced as a "coup" by the biggest political party Ennahda. The Tunisian president said at the time that his decision was meant to "save Tunisia, the state, and the Tunisian people," in the midst of growing public anger and protests against the government's handling of the COVID-19 pandemic.
Following his takeover, Saied dismissed several ministers and top officials, and announced a crackdown against corruption.
On September 29, Saied appointed Najla Bouden Romdhane, a little-known university professor, as the country's prime minister.