Africa
Tunisians hold demo against terrorism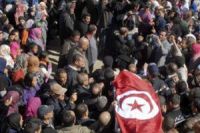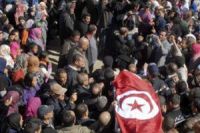 Over a thousand Tunisians have demonstrated in the city of Jendouba to denounce the weekend killings of four people by militants.
According to AFP, on Monday, the protesters gathered outside the governor's office in the city chanting "Tunisia is free, terrorism out," and "Faithful to our martyrs."
They also expressed their support for the security forces, chanting the national anthem and shouting "We are with you!"
On Saturday, two policemen, a prison guard as well as a civilian were killed and four other people wounded in a militant attack in Jendouba province, near the border with Algeria.
No group has yet claimed responsibility for the assault; however, Salafi militants have been blamed for similar attacks in the past.