Africa
Tunisians hold rally to protest recent terrorist attack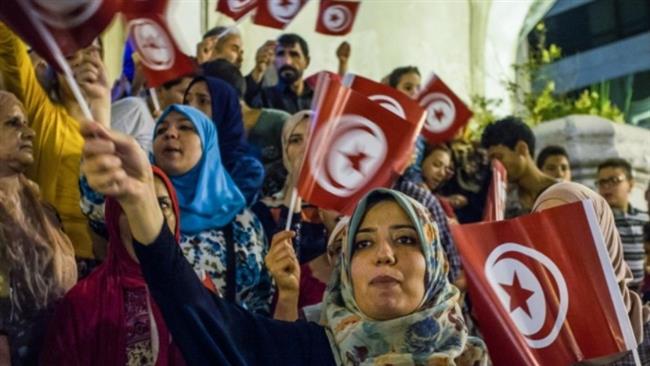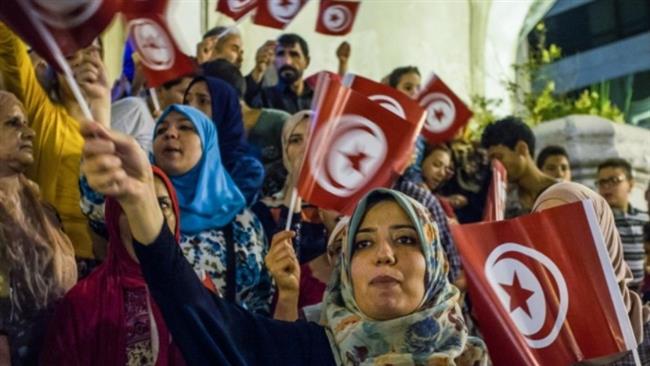 People in the Tunisian resort city of Sousse have held a demonstration to censure the recent terrorist attack, which claimed dozens of lives in the popular tourist destination.
Late on Saturday, the protesters gathered near the hotel which came under a terror attack on Friday, marching through the streets of Sousse to express solidarity with the families of the victims.
The demonstrators, who were holding candles to mourn the victims of the terrorist attack, chanted anti-terrorism slogans.
A separate anti-terrorism protest rally was also held in the Tunisian capital of Tunis.
On Friday, a gunman opened fire and killed at least 38 people on the beaches of Sousse on the northern Mediterranean coast.
The victims were mostly European tourists. At least 36 others were also wounded in the shooting, which was claimed by the Takfiri ISIL terror group.
Tunisia's Interior Ministry has identified one attacker as Seif al-Din Rezgui, who was also killed in an exchange of fire with security forces. It is not known, however, if and how many others were involved.
Friday's shooting was the second attack that targeted foreign tourists in Tunisia this year. In March, 22 people, mainly foreigners, were killed after militants attacked Bardo museum in Tunis. The March attack was also claimed by the ISIL extremists.
The incident near Sousse was one of the three outbreaks of violence fueled by ISIL terrorists from the African continent to the Middle East and Europe.
In Kuwait, at least 27 worshipers were killed and more than 220 others injured in a bomb attack on a Shia mosque in the capital Kuwait City on Friday.
Meanwhile, a man with links to ISIL rammed a car into a gas factory in the Isère region near Grenoble in southeastern France, causing a blast that wounded two people. He apparently decapitated his former employer and pinned the severed head to the factory's gates.