Syria
Tunisians Protest AL Decisions on Syria outside Its HQ and Syrian Embassy in Tunis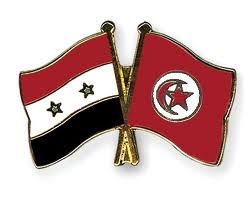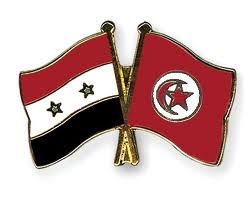 Crowds of Tunisian citizens on Saturday expressed denunciation of the Arab League (AL) decisions against Syria, reiterating support to Syria in the face of the ferocious campaign targeting it and their absolute rejection of all attempts and forms of foreign interference in its internal affairs.
Gathered outside the AL headquarters in the capital Tunis waving the Syrian and Tunisian flags, the supporters chanted slogans condemning the conspiracies hatched against Syria because of its national and pan-Arab stances and its embrace of the Palestinian Cause and the Resistance.
Organized by the Tunisian Committee for Resisting Colonialism and Rejecting Normalization with the Zionist Entity, the rally marched along the streets in Tunis leading to the headquarters of the Syrian Embassy, where the participants voiced their solidarity with Syria and support to reform under the leadership of President Bashar al-Assad.
The Tunisian Committee delivered a statement of solidarity and support to Syria's Attaché in Tunis expressing condemnation of the AL decisions against Syria and deep confidence in the steadfastness of Syria and its people.
Standing earlier in front of the AL headquarters, the participants in the rally registered the refusal of the AL officials to receive the protesters' note of their protest against its decisions against Syria. They also registered the attack against them by tens of people using white weapons, resulting in injuring three protesters including a woman.