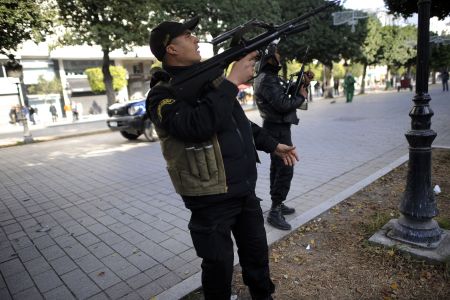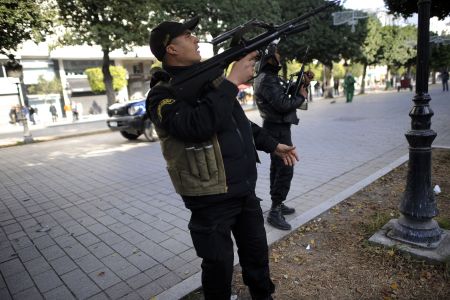 Hundreds of angry people have taken to streets across Tunisia demanding that the ousted president's ruling party to let go of power.
Protesters say they do not want any members of the ruling party in the post-revolution government.
This comes after the fall of President Zine El Abidine Ben Ali following weeks of popular protests.
Prime Minister Mohammed Ghannouchi — a close Ben Ali ally — has promised that an agreement between political parties will be unveiled on Monday.
In the capital Tunis, riot police have used water cannons, tear gas and fired shots in the air to break up the protests.
There were also similar protests in Sidi Bouzid and Regueb in central Tunisia. Protesters called for the abolition of ousted president Ben Ali's ruling party.
The demonstrations come as the interim leadership is preparing to form a national unity government. The new line-up will include members from the opposition for the first time.
Meanwhile, reports say the family of the ousted Tunisian president has taken hundreds of kg of gold out of the country.
According to a French newspaper, Zine al-Abidine Ben Ali's wife left Tunisia for Saudi Arabia with 1,500 kg of gold worth an estimated EUR 45 million.
The 74-year-old former president and his family fled to Saudi Arabia, after a month of anti-government protests put an end to his 23-year-long rule. His era was marred by repeated human rights violations and torture.