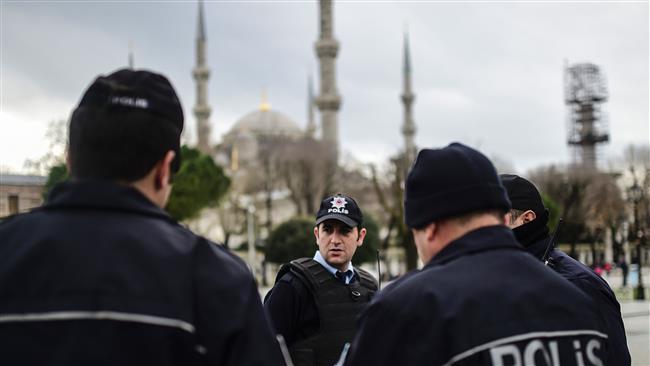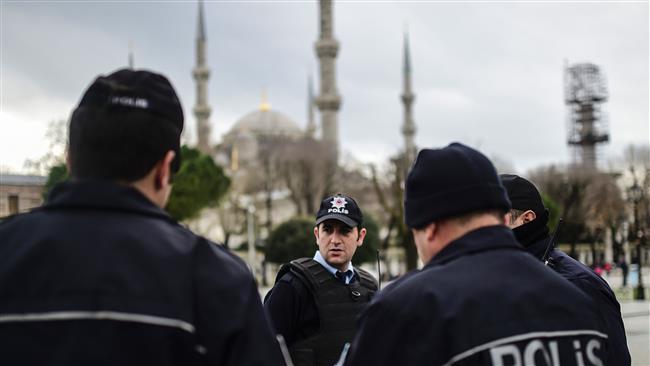 Turkish authorities have arrested one suspect in connection with a deadly bomb attack in the historic heart of the city of Istanbul that left 10 foreigners dead.
The blast took place in the city's Sultanahmet square, a major tourist attraction on Tuesday, with Ankara claiming that it was carried out by a Syrian identified as Nabil Fadli, 28, who was a member of the Daesh Takfiri terror group and had recently entered Turkey from Syria.
Turkish Interior Minister Efkan Ala said on Wednesday that one individual was arrested on Tuesday evening in relation with the carnage, but did not explain the suspect's role in the attack.
"The investigation is continuing in a very intensive way," he told a news conference in Istanbul alongside his German counterpart Thomas de Maiziere.
Elsewhere in his comments, Ala said the bomber had recently registered with Turkish immigration authorities, but was not on any list of known militant suspects.
"Your assessment that his fingerprints were taken and there is a record of him is correct. But he was not on the wanted individuals list. And neither is he on the target individuals list sent to us by other countries," he said in response to a question about a report in the Turkish media over Fadli's registration at an immigration office in Istanbul on January 5.
Meanwhile, de Maiziere stressed that there is "no indication" the bombing specifically targeted Germans, adding, "I see no reason to refrain from trips to Turkey."
Turkey has been on high security alert since more than 100 people were killed in twin blasts in Ankara last October. The attack was blamed on Daesh terrorists.
Over the last two days, Turkish security forces reportedly arrested 68 suspected Daesh members across the country. However, their direct connection to the Istanbul bombing is still unclear.
Ankara has been among the main supporters of the militant groups operating in Syria, which has been grappling with a foreign-backed crisis since March 2011.