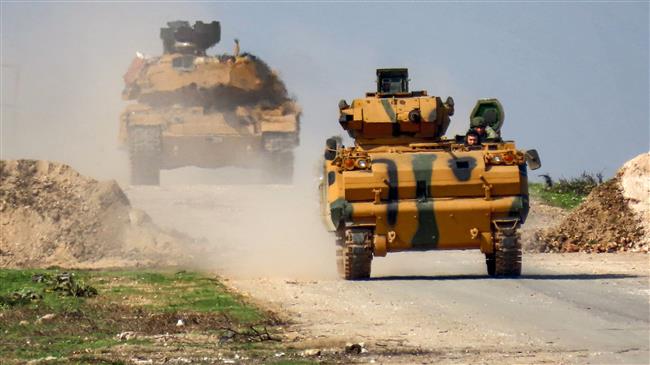 The so-called Syrian Observatory for Human Rights (SOHR) says Turkey has dispatched new reinforcements to Syria's northwestern province of Idlib, as Ankara beefs up its military presence in the embattled region following a ceasefire reached earlier this month with Moscow to halt an escalation of violence there.
The Britain-based war monitor, citing activists requesting anonymity, reported that a Turkish convoy, consisting of nearly 35 military vehicles, crossed into the Syrian territory through Kafr Lusin border crossing on Thursday afternoon, and headed towards Turkish positions.
Earlier in the day, a large Turkish military convoy had entered Syrian territories.
The Observatory also noted that Turkish forces have established an observation post in Kafir village, which lies in the Jisr al-Shughur district of Idlib province.