Turkey
Turkey launches espionage probe after new online leaks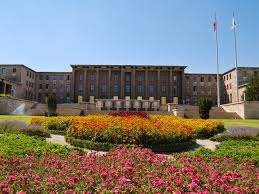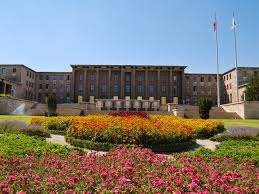 Turkey has reportedly launched an espionage investigation after a secret state meeting over possible military intervention in neighboring Syria was leaked on YouTube.
Turkish media reported on Saturday that police had briefly detained Onder Aytac, a columnist known to be close to the Hizmet movement of the US-based cleric, Fethullah Gulen, on suspicion of having information about the recent leaking of the security meeting on the Internet.
Aytac was arrested after he discussed the leaked recording on a television program. The journalist said later that he had been asked whether he was a spy and how he had known so much about the content of the audio file.
"I made my assessment as an academic in that program. They are trying to intimidate people who think like me in this election process," said Aytac.
On March 27, an audio recording was uploaded on the video-sharing website YouTube, revealing a discussion among top Turkish security officials about possible military operations in neighboring Syria.
The audio file plays the voices of Chief of Turkey's National Intelligence Organization Hakan Fidan, Foreign Minister Ahmet Davutoglu and Deputy Chief of Military Staff Yasar Guler and other senior officials.
On Friday, Turkish media reported that Ankara had revoked the "green passport" of Fethullah Gulen after it was revealed that he had obtained it "via deceitful means."
Turkey's "green passport" is a special passport that allows the owner to travel visa-free to certain countries.
In recent weeks, Turkish Prime Minister Recep Tayyip Erdogan has been the target of a stream of anonymous internet postings suggesting his involvement in corruption.
Erdogan has accused Gulen of using his influence in the country's police and judiciary to prompt a corruption probe to bring down his government. He says the scandal is aimed at undermining him before the general elections, which are slated to be held on Sunday.