Turkey
Turkey parl. extends Syria mandate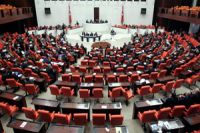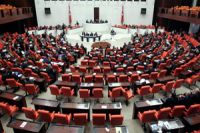 Turkey's parliament has extended by a year a mandate authorizing the deployment of troops to Syria if the need arises.
According to AP, Turkish lawmakers voted on Thursday in favor of the bill despite stiff resistance from opposition parties which argued that the move could drag Turkey into war.
The Turkish government proposed the extension, claiming that Syria's chemical weapons are a threat to Turkey.
The parliament authorized the military to deploy troops to Syria last year, after five Turkish civilians were killed at a border town.
The current mandate expires on Friday.
Ankara and Western states have accused the Syrian government of carrying out a deadly chemical attack on a Damascus suburb on August 21 that killed hundreds.
Damascus rejects the allegation, saying foreign-backed militants in the country conducted the attack to draw in military intervention.
Syria has been gripped by deadly unrest since 2011. According to reports, the Western powers and their regional allies — especially Qatar, Saudi Arabia, and Turkey — are supporting the militants operating inside Syria.
In a recent statement, the UN High Commissioner for Refugees said the number of Syrian refugees, who have fled the country's conflict, reached two million.