Turkey
Turkey steps up security in Istanbul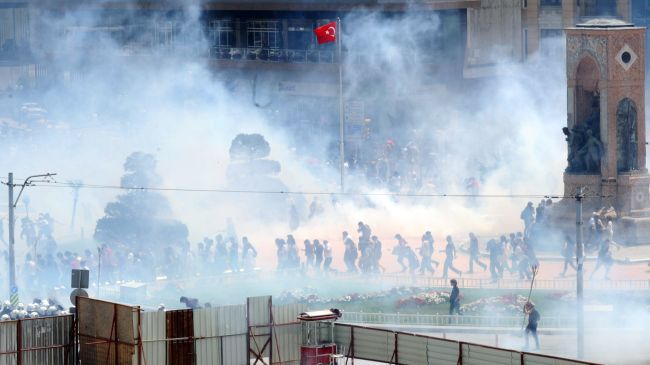 Turkey tightens security as anti-government activists get ready to mark the anniversary of last year's Gezi Park protests.
On Saturday, police deployed over 25,000 troops as well as water cannon trucks and armored vehicles in Istanbul to prevent demonstrators from reaching the iconic Taksim Square.
Riot police will be also present in the capital, Ankara, where demonstrators plan to hold rallies. Demonstrations are also expected in the home towns of protesters who died during last year's unrest.
Prime Minister Recep Tayyip Erdogan has urged young Turks to ignore calls for the rally.
He has also blamed terrorist organizations for last summer's protests, adding, "These terrorist organizations manipulated our morally and financially weak youths to attack our unity and put our economy under threat."
The Gezi Park protests began as a peaceful environmental movement, but later turned into nationwide anti-government rallies, which left eight people dead and thousands wounded.
The anniversary comes as May 13 blast at a coal mine in Soma has sparked protests in several towns and cities across Turkey in recent weeks. The government is under fire for what is seen as its failure to protect and rescue trapped workers.
Ankara is accused of failing to implement proper safety measures. Turkish media say Ankara rejected calls to inspect mines in the Soma region, only weeks before the deadly coal mine disaster.
Premier Erdogan has promised to launch investigations into the cause of the incident. However, he has rejected claims of the government's culpability in the deadly disaster.