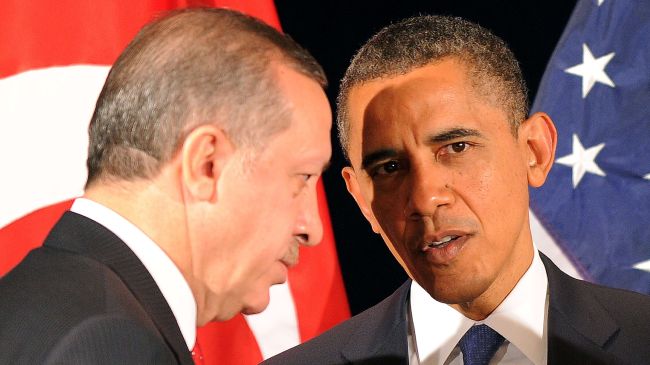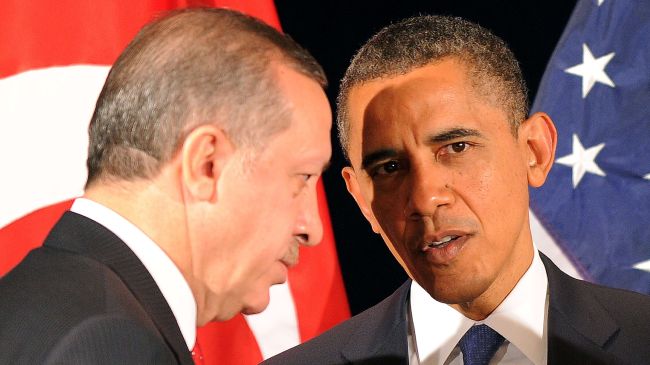 Turkey has suspended the activities of its embassy in the Syrian capital, Damascus, a Turkish official says, following a meeting between the US president and the Turkish prime minister.
A Turkish diplomat speaking on the condition of anonymity said on Monday that the activities at the Turkish embassy in Damascus "have been suspended from this morning," AFP reported.
The official added that all Turkish diplomatic personnel have left the Syrian capital.
However, the Turkish consulate in the northwestern Syrian city of Aleppo will remain open, the source said.
The development comes a day after US President Barack Obama claimed the United States and Turkey have agreed that "there should be a process" of transition to a "legitimate government" in Syria.
Obama made the remarks in a press conference after talks with Turkish Prime Minister Recep Tayyip Erdogan ahead of a nuclear security summit in the South Korean capital Seoul on Sunday.
Earlier in March, Erdogan announced that Turkey will host the second meeting of the so-called "Friends of Syria" group in Istanbul in April.
Turkey, Saudi Arabia, Qatar and the United States have supported arming the Syrian terrorists against the government of President Bashar al-Assad.