Middle East
Turkey
Turkey to devise rule to strip citizenship of terror supporters: Minister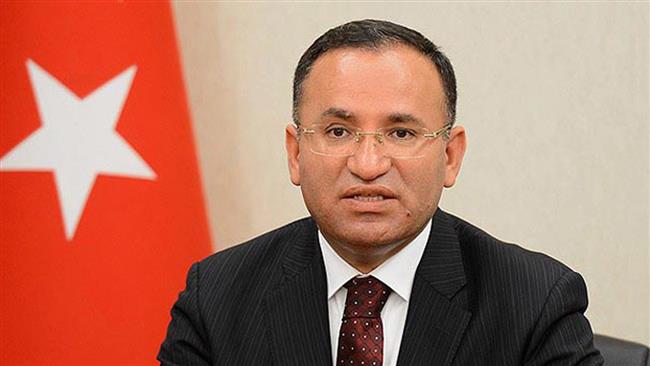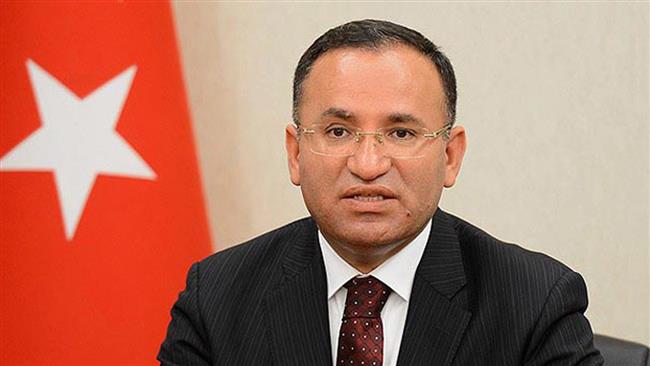 Turkey says it will devise a new rule enabling the revocation of the citizenship of those found to be supporting terrorism.
Turkish Justice Minister Bekir Bozdag made the announcement on Wednesday, adding that authorities would also be examining a reported leakage of sensitive identity data affecting some 50 million Turks. The figure equals about 64 percent of the country's population.
He, however, did not explain how and if the alleged leakage of the information was related to Ankara's plan to identify "terror supporters."
A day earlier, Turkish President Recep Tayyip Erdogan had said Ankara "must" consider stripping citizenships to prevent the supporters of the outlawed Kurdistan Workers' Party (PKK) from doing harm. "These people don't deserve to be our citizens," he had asserted.
The PKK seeks to establish an independent state in Turkey's southeast.
The country has been engaged in a large-scale military campaign against the group in its southern border region in the past few months. The Turkish military has also been conducting offensives against PKK positions in northern Iraq.
According to the Turkish Human Rights Foundation, around 200 civilians, including 39 children, have been killed in military operations against the PKK since last August.
Erdogan has called for the definition of terrorism to be expanded to include journalists, activists, and others who "exploit their positions, pens, and titles and put them at terrorists' disposal."