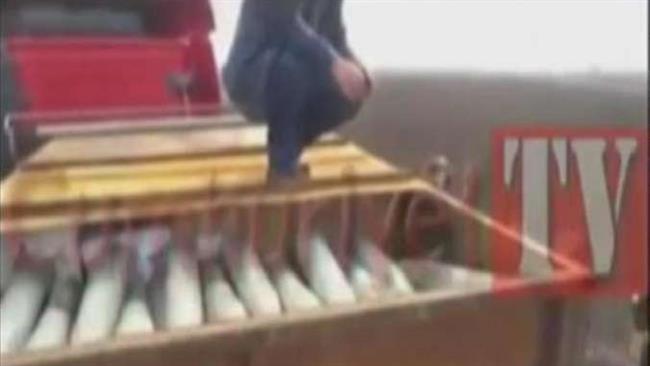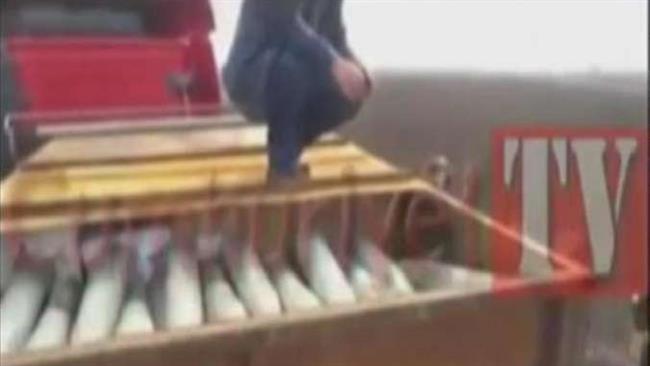 Turkish authorities have arrested another journalist amid growing concerns over the Ankara government's attempts to stifle critical media and crackdown on dissidents.
Ertugrul Ozkok, a columnist and former editor-in-chief of the Turkish-language Hurriyet daily, was arrested on Sunday on charges of slander after publishing an opinion piece indirectly criticizing President Recep Tayyip Erdogan back in early September.
In the op-ed, titled "Listen, grand man," written after the tragic death of Aylan Kurdi, the three-year-old Syrian child refugee whose body was previously washed up on a beach near the port city of Bodrum, Ozkok denounced the Middle Eastern actors for turning the region into "the most brutal land in the world."
The article, which did not mention the name of the Turkish leader, further pointed to a "dictator" who thinks the country is the "property of his father."
Ozkok could face up to five years and four months in prison if found "guilty."
The arrest came just two days after a prosecutor in Turkey demanded that Can Dundar, the editor-in-chief of center-left Turkish dailyCumhuriyet, along with the paper's Ankara representative, Erdem Gul, appear in court in Istanbul to face charges of "espionage and treason." The two journalists had earlier revealed Ankara's arms delivery to the militants in Syria in their reports. Cumhuriyet says the charges carry up to 45 years in prison altogether.
Outside the courthouse, Dundar told reporters that the government wants to cover up their paper's revelations, stressing, "There is a crime that has been committed by the state that they are trying to cover up."
On May 29, Cumhuriyet posted on its website footage showing trucks of Turkey's National Intelligence Organization (MIT) being inspected by security officers.
The inspectors then spotted cardboard boxes inside a metallic container with the "fragile" marking on them. They opened the boxes, and found a considerable amount of munitions hidden in crates below boxes of medicine.
Cumhuriyet said the trucks were carrying around 1,000 mortar shells, hundreds of grenade launchers and more than 80,000 rounds of ammunition for light and heavy weapons.